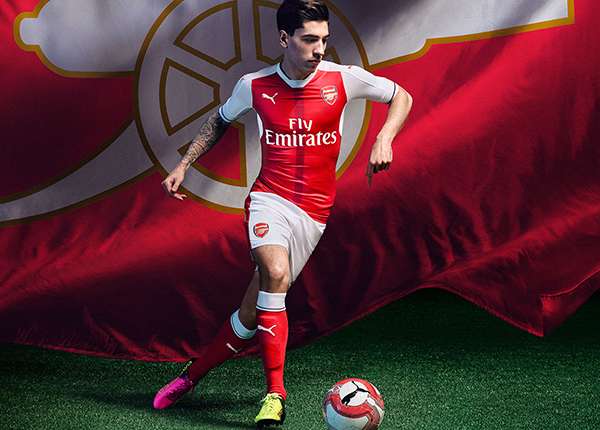 On its next stop, PUMA's global 'We Are THE Arsenal' campaign' hit Shanghai where even the late kick-off times can't keep the Gunners faithful quiet
'I lost control and shouted. My neighbour was so angry he would bang on my wall' – Shanghai is Arsenal mad, with even the late kick-off times doing little to deter the fanatical Gunners' fans from passionately supporting their team every week.
To celebrate the official launch of the new home shirt, PUMA have gone out to speak to Arsenal fanatics around the world to find out what the club means to them.
Four iconic cities feature in a 'We Are THE Arsenal' campaign that celebrates Gunners fans from across the globe.
And China can rival the best of them, with one supporter insisting the club stand like a mirror to his own life, proof that with enough hard work the sky is the limit.
The campaign made its first stop last week in Mumbai, where one Arsenal fanatic went as far as wearing his replica Puma shirt to a wedding.
Thierry Henry, Robert Pires and Freddie Ljungberg joined Hector Bellerin & Santi Cazorla to introduce the series which is highlighting just how much the club means to its global support.
"These films are a nice way to recognise the importance of the supporters, and to show their knowledge and passion is the same in every continent," said Cazorla.
Stay tuned to Goal for more local Arsenal films over the next fortnight as PUMA's 'We Are THE Arsenal' campaign goes global.