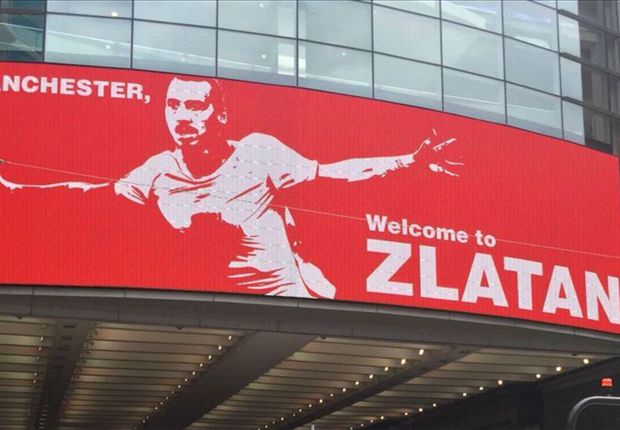 In a delayed response to the infamous Carlos Tevez banner in 2009, the Swede's move to Old Trafford has been plastered on a screen close to City's club shop
EXTRA TIME
---
The war begins. Less than 24 hours after Zlatan Ibrahimovic announced his move to Manchester United, the city centre has already been taken over.
A 'Manchester, welcome to Zlatan' banner has been displayed on screen in the Andale shopping centre, in similar fashion to the infamous Carlos Tevez poster that welcomed him to Manchester after he swapped Old Trafford for City in 2009.
But there is a huge difference with this latest gesture.
Instead of the player being welcomed to the city, the banner reads 'Manchester, welcome to Zlatan'. Probably something we need to get used to, given how highly the striker rates himself.
And to make matters worse for United's rivals, the Zlatan banner was displayed close to the entrance to City's club shop.