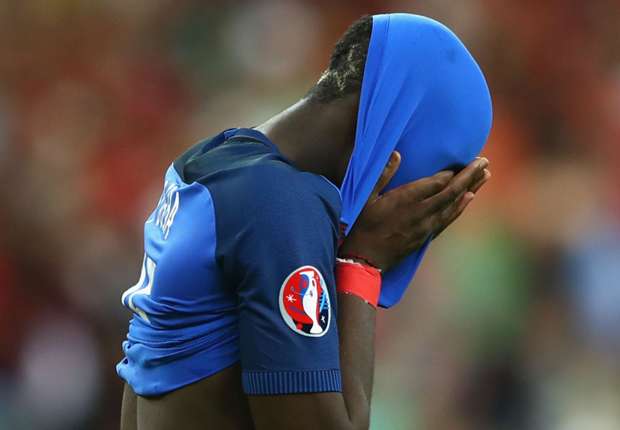 The former Red Devils midfielder left Manchester as a 19-year-old in 2012, opting to join Italian giants Juve with whom he has won four consecutive Italian titles
Manchester United made a huge error letting Paul Pogba leave the club in 2012, says former Red Devils defender Rio Ferdinand.
The French midfielder left Old Trafford as a 19-year-old, with just seven appearances in all competitions for the club, deciding that a move to Juventus would provide the platform upon which he could thrive.
The 23-year-old has gone on to win four successive Serie A titles with the Turin side and starred for the French national team at Euro 2016, leaving Ferdinand frustrated that his former team-mate decided to leave United four years ago.
"Everyone was sold on Paul Pogba. When he left United every player was saying, 'What the hell is going on?', the former centre-half wrote in the
Sunday Times.
"Everyone in that changing room knew that him leaving was a huge, huge error.
"He was 17, nearly 18, and before he came into the changing room I said, 'Listen, this kid, I've seen him play for the reserves and youths and he has something.'
"After he trained, no player in that Manchester United first team disagreed. Everyone was sold on Paul Pogba. But he came to a decision to leave and sometimes these things happen in football."

READ MORE

| '
Man Utd should spend £100m Pogba money on Payet & Kante'
---
Speculation surrounding Pogba's future has been constant during Euro 2016, with reports suggesting a £100 million summer return to Old Trafford could be on the cards.
"I would love him to return," Ferdinand added. "United need personalities. The Premier League needs personalities. The league needs star players, charisma, and at the moment they are not in England. Zlatan Ibrahimovic is here. Yes, that's a great start, but how long for?"
"This is potentially the £100m kid at 23 years old, he's got huge potential. The thing that stood out for me when I first met him other than he ability was his personality,' he told
BBC1
's coverage of the Euro 2016 final between Portugal and France.
"This kid wants to be the best, he started this tournament very anxious, like a kid who had something to prove after he'd been hyped up and was worthy of that hype but he's grown into this tournament [for France]. "