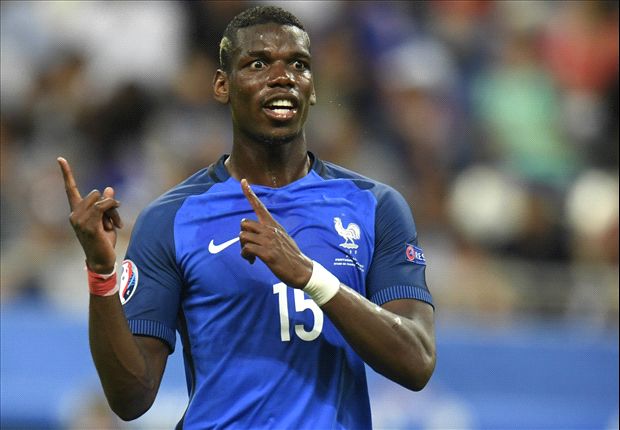 The France midfielder was below his usual best at the European Championship but those quick to question his price tag are forgetting his consistency with Juventus
---
Once upon a time, major international tournaments told us all we knew about the world's greatest footballers. Before mega-money television deals and the vast growth of the internet, opinions of players across the globe were generally formed on their performances over four-week periods once every two years at a World Cup or a European Championship.
Had Paul Pogba been a footballer in the 1970s his form at this summer's Euros might well have provided an irretrievable body blow to his reputation, with his failure to step up over the past month in France having left many wondering whether he really is as good as has been claimed.
But no longer does TV commentary comes down telephone lines and nor is foreign club football delivered in two-minute highlights. As such, those Manchester United fans suddenly wondering whether their club's pursuit of Pogba is the appropriate next step in the Jose Mourinho masterplan can be sure that the 23-year-old's form over the last month is by no means the extent of his quality.
From our privileged position in the technology-heavy modern world we have seen Pogba excel on the world stage time and again since arriving at Juventus in 2012, quickly forcing his way into a previously untouchable Bianconeri midfield on the road to the forefront of the planet's footballing consciousness.
He has played a huge part in four successive Serie A titles, helped them become a consistently dominant force domestically and a massive name in Europe once more. Pogba has become one of the most talked-about names in the game today and has been tipped for a world-record transfer fee.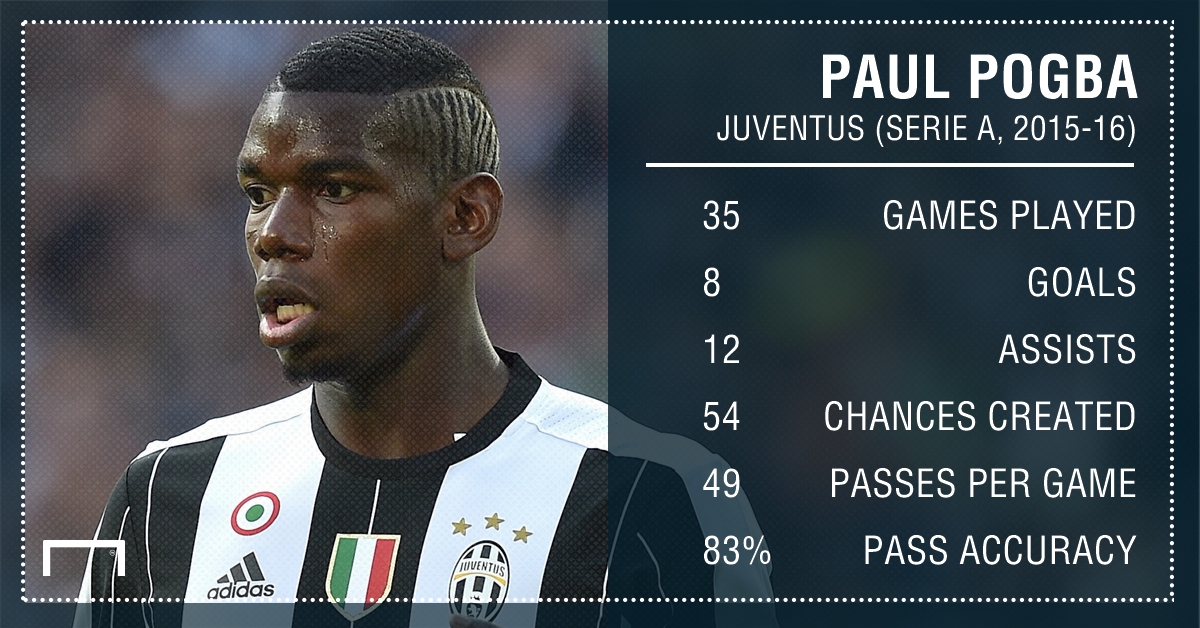 ---
None of this has happened by accident. With power, poise, a deft touch, an eye for goal and boundless energy, he has earned his place among the list of current stars at the top end of the sport.
While Sir Alex Ferguson decided that Pogba and his agent Mino Raiola were too divisive a partnership to work with during his reign at Old Trafford, the Frenchman's quality was never truly questioned. When Fergie selected right-back Rafael in midfield over Pogba against Blackburn Rovers in December 2011, it was more a sign he was unhappy with the player's baggage than unimpressed with his potential.
As a youngster coming through the ranks with United and France his greatest flaw was his tendency to switch off when things got a little too easy for him, but more recently it has been unrealistic expectations that have drawn out critics.
"Too much responsibility has been placed on his shoulders, so much that a normal 22-year-old would struggle to cope," Massimiliano Allegri said as Juventus struggled at the beginning of the 2015-16 campaign following a summer exodus of star names.
"Nobody is asking Pogba to score three goals per game or to win games single-handedly. We just ask Paul to play as he knows how to, a bit more carefree, and make the mistakes a normal 22-year-old makes. That's it. It is easy to understand."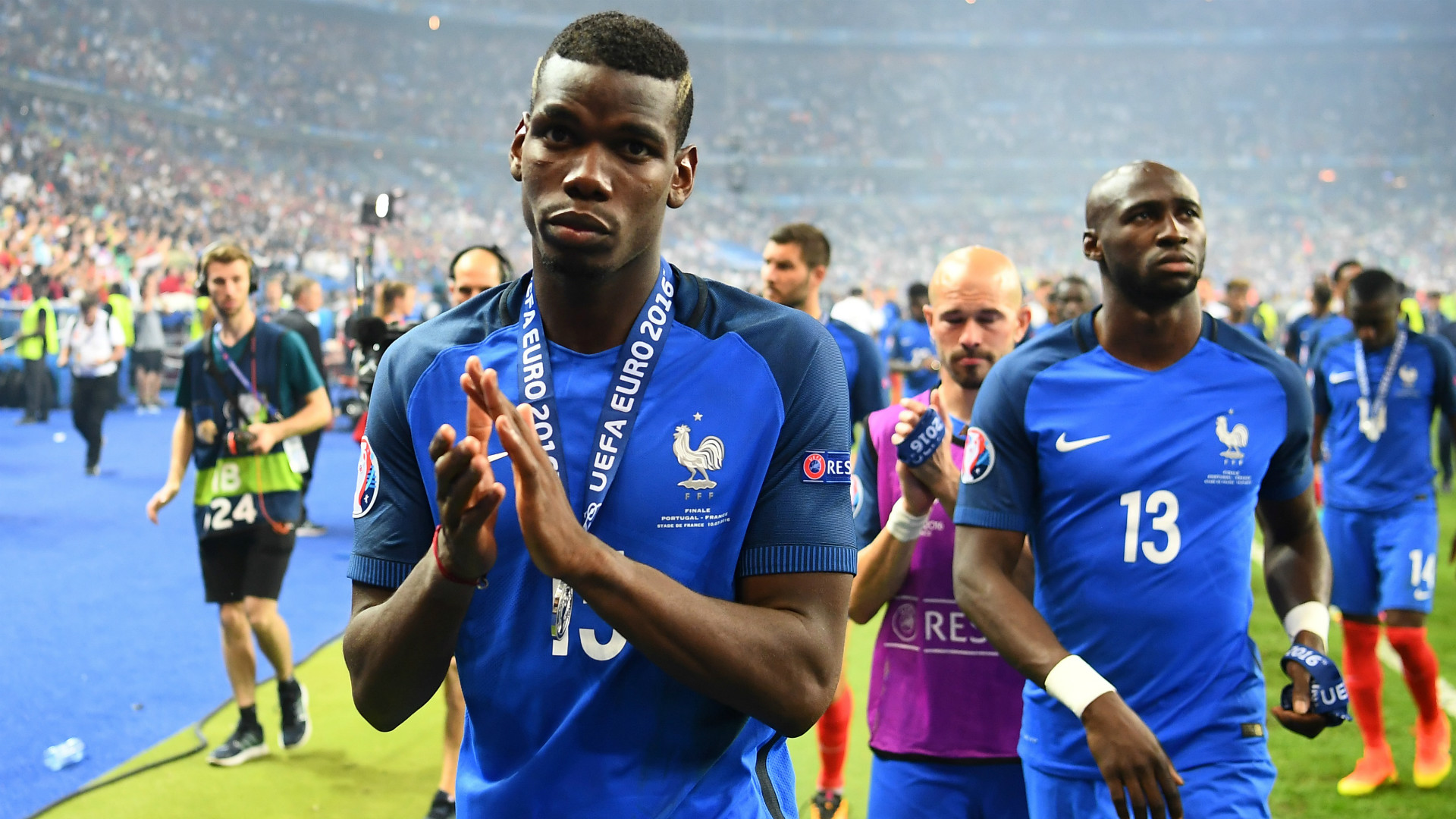 It appeared to be much the same kind of situation at Euro 2016. With United looking to re-employ Pogba and Real Madrid also being credited with serious interest, the world was watching him more closely than ever before. With a price tag of €120 million hanging around his neck, this was always likely to be a tournament at which French failure would not reflect well on the midfielder.
His stuttering run with France rightly drew question marks, but comments from the likes of Gary Lineker ("doesn't score many, doesn't create much and not great defensively") and Harry Redknapp ("if you asked me, 'Dele Alli or Pogba, who do you want?' I'm taking Dele Alli in the long term") say more about some people's ignorance than they do about a youngster playing out of position in the pressure-cooker environment of a home championship.
Just as Alli or Harry Kane's poor summer with England should not dampen the hype around two of the Premier League's hottest prospects and Leicester City's extraordinary success should not be celebrated any less in light of Portugal's own first-time triumph, Pogba's star must not be wrested artificially from its rightful position high in the sky.
At the age of 23, he is one of the biggest talents in the modern game and will only get better. If anything, a move away from Juventus will only increase his chances of becoming one of the 21st century's greats, with new challenges bringing further chances to demonstrate his ability.
But in the same way that Juve were not too blinkered to write Pogba off as somebody Ferguson would not even choose ahead of Rafael in midfield, potential buyers must not simply cast the Frenchman aside on the basis of four short weeks which followed four long years of excellence.