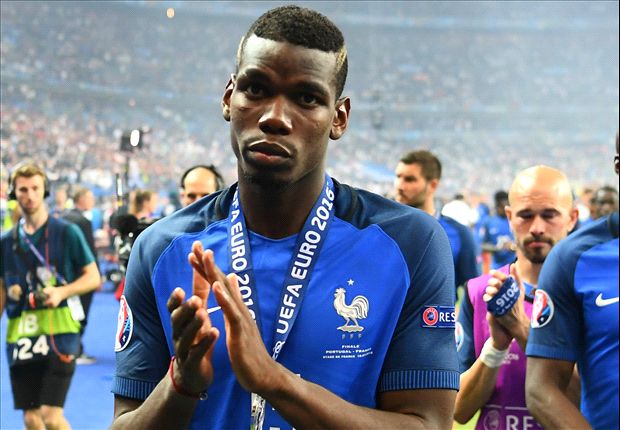 The Juventus midfielder has been heavily linked with a return to Old Trafford, having originally left in 2012, and it appears as though the cat may be out of the bag...
EXTRA TIME
---
Has Paul Pogba's barber just confirmed the Juventus midfielder's move to Manchester United? Pogba has been heavily linked with a world-record move to Old Trafford, with reports suggesting that a deal to sign their former player could cost United an eye-watering €120 million.
And the rumour mill has now been sent into overdrive after Pogba's barber posted an Instagram image of him going to work on the France international's hair, with the caption "had to change up Pogba's hair colour for his new team. #ManchesterUnited."
What do you think? Is the cat out of the bag? Take a look at the picture below
Paul Pogba's barbers deleted his Instagram post possibly revealing Pogba's transfer to United.
#
MUFC