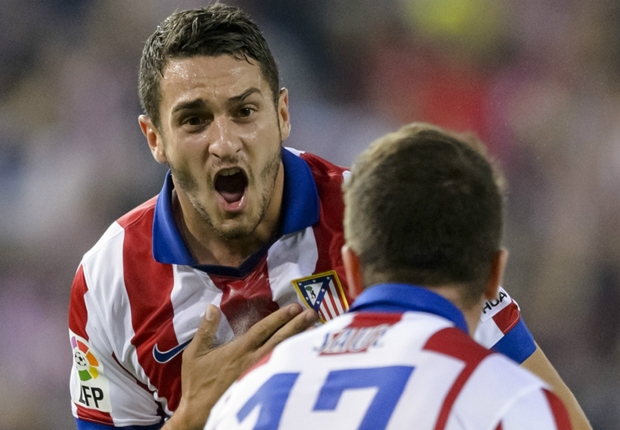 Atletico Madrid
midfielder
Koke
believes that while
Cristiano Ronaldo
is a phenomenal "athlete",
Lionel Messi
is a footballing "god".
Ronaldo and Messi have won the last six Ballon d'Or awards between them and the debate over which player is superior remains one of the most heated in world football.
Koke, though, believes that while the Real Madrid ace's physical prowess warrants recognition, he feels that that the diminutive Barcelona No.10 is a divine talent.
"Ronaldo is an athlete, but Messi is a god," the Spain international
told
Sportmasta
.
"They're both great players. I see them on the pitch and it's spectacular. It's tough to decide. You always want them on your team, and even though it's Cristiano, I'd choose Messi."
However, despite his reverence for the Argentine, Koke rejected the opportunity to play alongside Messi this season, insisting that he was not in the least bit tempted to move to Camp Nou when Barcelona came calling during the summer, given he had just helped Atletico beat the Blaugrana to the Liga title.
"I made the decision to continue at Atletico," the 22-year-old explained. "I appreciated the interest of Barcelona, but why would I have left during what is such a good time for Atletico?"
Diego Simeone's side have been accused of employing an overly aggressive approach to the game, particularly this season, and Koke admitted that he has grown weary of the constant criticism of their style of play.
"I am already tired of saying that we are violent," he sighed. "There is a campaign against us and it is not easy.
"But I am proud to be at Atletico. We fight for our lives at this club. We have done so since childhood."