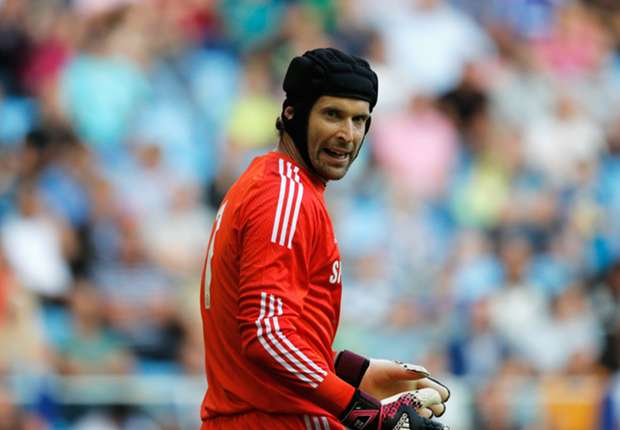 The 32-year-old is unhappy with his role as second-choice goalkeeper behind Thibaut Courtois and insists he will look to leave Stamford Bridge if his situation does not change
Petr Cech
has indicated that he will leave
Chelsea
if he remains the club's second-choice goalkeeper.
The 32-year-old has featured only twice this season, with Jose Mourinho preferring Thibaut Courtois in both the Premier League and Champions League.
Cech had been Chelsea's first-choice goalkeeper for 10 seasons since his arrival from Rennes in 2004 and insists he is not prepared to stay on the bench at Stamford Bridge this term.
"I have not spoken to anyone, but I think they know me well enough at the club to know that the situation is definitely not the way I would imagine," Cech told Czech radio.
"With the Euros [in 2016] and the national team in mind, there is no time for me to sit on the bench and not to play.
"If the situation will not start to improve for me, then I will want to solve it."