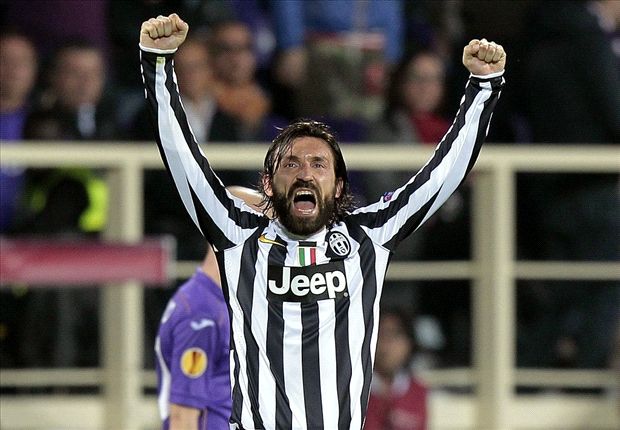 Juventus
were on the precipice of a shock exit before
Andrea Pirlo
scored the vital winner for the second game in a row, saving them from a second embarrassing European elimination this season.
PIRLO'S KEY MATCH STATS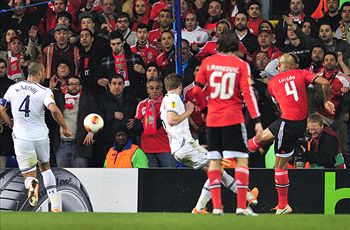 TOTAL SHOTS
PASSING ACCURACY
GOALS
CHANCES CREATED
3
90%
1
3
PLAYER RATING

4.0

Always looked to stretch the Viola with searching balls and stepped up coolly to slot a late free kick into the top right-hand corner to secure Juve's progression.
Three months ago the
Bianconeri
stumbled out of the Champions League in Istanbul, losing 1-0 to Galatasaray. On Thursday, meanwhile, Juve very nearly bowed out of the Europa League in Florence.
Fiorentina held Antonio Conte's men to a 1-1 draw in Turin a week ago, giving them the upper hand heading into the second leg of their all-Italian last-16 clash.
With the game still scoreless, Vincenzo Montella's men still held the advantage on away goals after 71 minutes of play, but Pirlo changed all that with a trademark free kick.
The Italy international, who scored the winner in the 1-0 weekend win over Genoa with just one minute left on the clock, curled the ball majestically into the top corner, leaving
Viola
goalkeeper Neto helpless to prevent the
Scudetto
holders from seizing a lead that they would not relinquish.
There have been questions about whether Pirlo will remain at the Juventus Stadium beyond this season, with his contract expiring in the summer and the likes of Paul Pogba rising through the ranks to potentially usurp his first-team spot.
However, after the match, the 34-year-old confidently proclaimed: "I do not know if I will renew this month, but I know it will be with Juventus that I sign my next contract."
Should he stay true to his word, the Old Lady will continue to benefit from his vast experience and wonderful ability to get them out of tight spots.