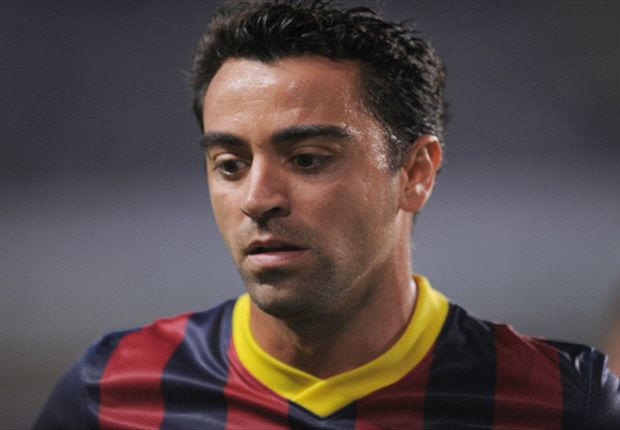 The midfielder admits Barcelona were insipid against Ajax and does not want the loss to have a damaging impact on his side in the weeks ahead
Barcelona
star
Xavi
says he hopes the Champions league defeat to
Ajax
will not negatively affect his side as they approach a crucial phase of the season.
Gerardo Martino's men lost 2-1 in Amsterdam despite playing against 10 men for most of the second half following Joel Veltman's dismissal. Xavi himself netted a second-half penalty.
The defeat meant Martino missed out on the chance to match Pep Guardiola's record of 21 games unbeaten and the 33-year-old midfielder hopes it does not hugely damage their campaign.
Xavi told reporters: "We hope the defeat does not affect us too badly – it is the first defeat so let's hope it will not have too bad an effect.
"We have got a home game ahead of us against Celtic and we still have a great chance to finish top of the group."
The Spain international admits falling two goals behind against Ajax simply left his team with too much to do as they tried to get back into the game after the break.
"We were missing intensity and unable to play our game," said Xavi.
"Ajax's high-pressure pressing high up the pitch just didn't give us the chance to bring the ball out under control. They were more intense than us and although we tried to turn it round in the second half, the 2-0 score was just too much and we couldn't do it.
"We had a bad game – especially in the first half. Teams don't forgive you in the Champions League and you could see that. It is very hard to get an away win in Europe or in the league."