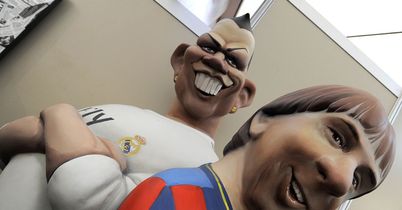 Cristiano Ronaldo's apparent sly dig at Lionel Messi and Man United's Luke Shaw hitting back at his critics feature in the latest Sportmasta Likes.
Sportmasta Likes is our new blog focused on the lighter side of football that we will update every time we see something that makes us smile.
Whether it's with a great goal, unbelievable save, incredible miss, amusing Tweet, hilarious quote or genius chant, we want to remind you that football really isn't that bad...no matter how badly your team is doing.
While we here at Sportmasta Towers constantly have our eye on the beautiful game, we also want you to get involved, so get sending in your video clips, pictures and links - and you might just get featured on the blog.