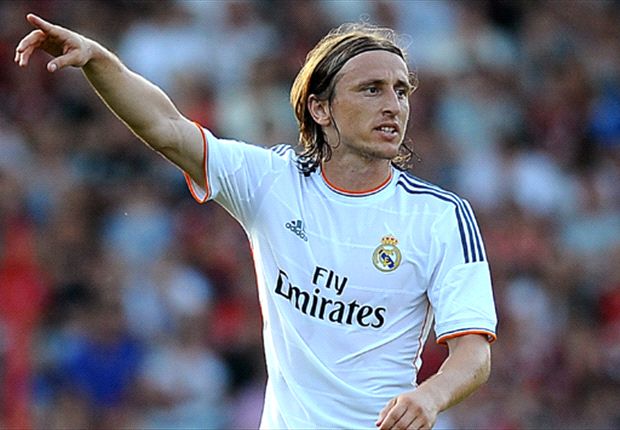 The Croatia star insists his side are determined to win La Decima for the club's supporters and admits he is full of confidence playing under Carlo Ancelotti
Luka Modric
is determined to win silverware with
Real Madrid
this season after claiming his side were unlucky in their hunt for trophies in 2013.
Los Blancos
ended last season without a title after finishing second to Barcelona in La Liga and suffering a semi-final exit in the Champions League, before they were beaten at Santiago Bernabeu in the Copa del Rey final by rivals Atletico Madrid.
However, Modric is eager to give the fans something to celebrate in 2014 - specifically by bringing the wait for the fabled
Decima
to an end.
"It was a good year for me personally," he told sportmasta
. "Things started going well for me with the game at Old Trafford and the [Copa] win over Barcelona. I think the team was somewhat unlucky in key games and that cost us winning any silverware. I'm sure that 2014 will be better.
"I'm in great form right now. Playing in pre-season was important for me. It's key to have the coach's full backing and trust. That's why I'm playing better. I also have a great relationship with the fans. They've always had my back and that has made things easier for me. We should win the club's tenth European title for them, they deserve it."
Modric went on to praise the work of head coach Carlo Ancelotti and assistant Zinedine Zidane this season, adding: "Ancelotti is an amazing coach. I can say that he has complete faith in me. He believes in me, and that's very important.
"Zizou helps us a lot. It's great having him working with the team, he teaches us so much. We stay behind with him after training to practice our shooting... He's a great guy and it's a pleasure to work so closely with him."