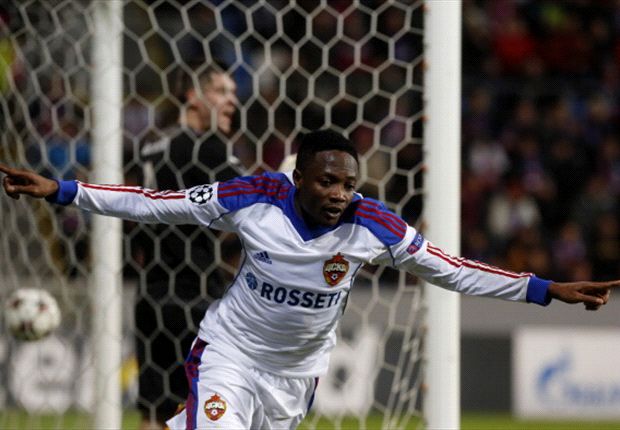 The globe's greatest sporting competition has a tradition of unveiling new and exciting players; could 2014 be the year for Nigeria's young and talented forward?
ANALYSIS
By Adesanya Olusesan
The World Cup has a quaint tradition of introducing new players into the global stratosphere. Rarely does a tournament pass without another name being made worldwide and a fresh superstar etching his name into the annals of history.
Pele and Michael Owen are two characters who were established before a watching public in the 1958 and 1998 tournaments respectively. As a prodigious teenager, Pele conquered the world as Brazil's bright young thing, while Owen's goal against Argentina in Saint-Etienne, when only 18, gave the player a sense of immortality and vitality that only the ravages of injuries could undermine.
Similarly, players such as Marc Overmars and Landon Donovan burst onto the scene at the World Cup in such a way that their progress within the sport would always be drawn back to that original glistening moment in the sun.
Is there any reason why Nigeria's
Ahmed Musa
could not be the latest in the long line of these World Cup wonderkids?
At the competition, these days, there is a prize, the Young Player of the Tournament Award, which is given to the spectacle's breakout star. This article outlines why Musa could be that man in 2014.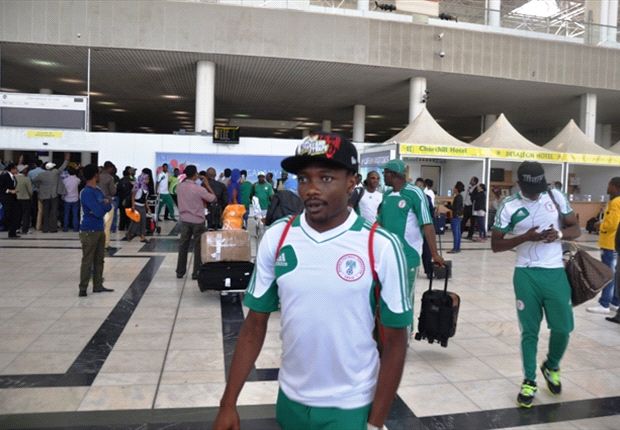 Musa: The World Cup Young Player of the Tournament 2014?
Initially, it is important to clarify that the CSKA Moscow man enjoys quite a different standing within the national side to that of Owen before France '98.
Whilst Owen, back in those days, was a bright young thing whose place within the squad had been debated, Musa is an established senior international.
Whilst Owen was carried to the tournament on the back of a stunning run of goal-scoring for Liverpool, Musa has long been a favourite of Keshi and has grown to be a fine addition to the Super Eagles collective.
When 18-year-old Owen headed to the World Cup in 1998, he had only five caps. Musa, at 21, already has 35 and will likely accumulate a few more before the big kick-off in Brazil.
Despite featuring at both the Cup of Nations in January and the Confederations Cup during the summer, Nigerian fans have not yet seen the best of Musa.
In South Africa he started the first two games, but was then resigned to a substitute's role, a legacy of the return to fitness of Victor Moses, the efficiency of Emmanuel Emenike and the relentless endeavour of Ideye Brown. His cameos were encouraging, his bold running and excellent pace clearly stretched and tortured opposition defences, particularly in contests against Ethiopia and the semi-final against Mali. In this latter fixture he even managed to find the net, playing his own part in a famous rout.
The 'impact substitute' role seemed to suit Musa during the tournament, although the youngster clearly looked keen to assert himself within the side and leave a lasting legacy in the continent's premier competition.
This nascent aspiration began to grow roots as the year wore on.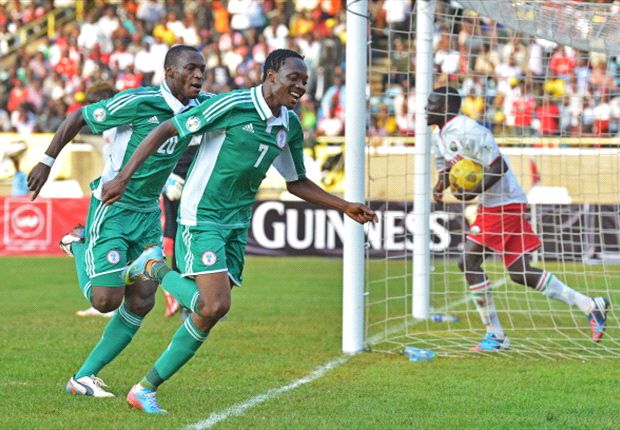 Musa the Match-winner
Against Kenya in a World Cup Qualifier in June, Musa started the fixture and emerged as the contest's key individual.
His goal, a fine chipped finish past the onrushing Duncan Ochieng, not only demonstrated his fine movement and energy, it also showed his growing ability to take matches by the scruff of their neck and become the difference-maker. By then, the 81
st
minute, most of us had given up on there being a winner.
Anyone who watched that match may well have forgotten the malaise that surrounded the Super Eagles. Ideye Brown, in particular, looked toothless, but Musa demonstrated the endeavour and the ability to make the breakthrough.
Had Musa's trajectory continued, he would have stepped into the Confederations Cup, in Brazil, as one of the team's key men and finally left his mark on an international tournament.
He didn't, and indeed, was one of several Nigerian forwards who were found wanting in front of goal.
However, despite some poor decision-making and wayward shooting (both acceptable attributes for a young forward) there are several positives to be taken from his showings against Spain, Uruguay and Tahiti.
First of all, Musa was one of only seven players that played every minute of every game during this tournament. Certainly, it's only fair to point out that Moses and Emenike were missing, but this still represents a fine vote of confidence in the youngster's abilities from Stephen Keshi.
While the likes of Sunday Mba, Tony Ujah, Joseph Akpala and Ideye Brown drifted in and out of the side, Musa looked like he was there to stay.
The youngster also demonstrated his versatility during these three matches. While he predominantly made an impact on the right flank during the Cup of Nations, in Brazil he started on the left. When we consider that for club side CSKA Moscow, the player typically operates centrally, it is clear that Musa is a valuable asset to the team and someone capable of fitting into several positions and several different roles within Keshi's fluid forward line.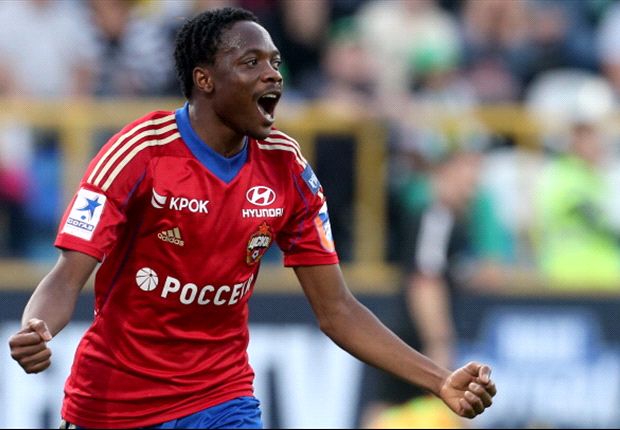 Musa: A Russian and African Champion
Against Uruguay he demonstrated a preference to switch between the flanks and confound the opposition full-backs. This is an approach that could be devastating if performed in tandem with Moses, Victor Obinna or Sone Aluko.
It is easy to overlook Musa's contribution in the defeat to Spain. It's not always easy to take positives from a 3-0 loss, but the forward's work on the left-hand side, where he was up against Alvaro Arbeloa and Gerard Pique was exceptional. He demonstrated his role as a valuable counter-attacking option against elite opponents who will look to impose great pressure upon Nigeria.
His acceleration is awesome and during this bout he sent a number of teasing crosses into the box. Had Emenike, or even someone with the presence of Shola Ameobi or Bright Dike been operating up top instead of Akpala, then there is every chance that one of Musa's balls might have been turned into the net.
A goal could feasibly have changed the complexion of the game.
Considering these qualities, only briefly outlined here, as well has his international experience and the momentum he is enjoying following a hugely-successful 2013, Musa has every chance of making a major impact at the World Cup. There are certainly areas of his game to improve over the coming six months, but if he can continue his progress, then both Bosnia and Iran, as well as, perhaps most-importantly, Argentina, will have reasons to fear this prodigious young talent.
Could Ahmed Musa's name one day be uttered within the same breath as Owen, Donovan and Pele?