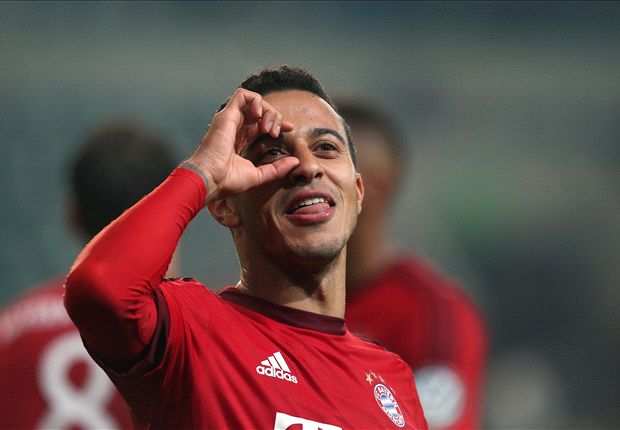 Bayern condemned Arsenal to their heaviest ever European defeat with the Spain playmaker involved at every turn, while PSG lost out to Real Madrid because of missed chances
---

COMMENT By Peter Staunton
---
We are getting down to the nitty-gritty. Only three teams are eliminated from the
Champions League
-
Dinamo Zagreb
,
Maccabi Tel Aviv
and
Borussia Monchengladbach
- while
Zenit St Petersburg
,
Manchester City
and
Real Madrid
have secured their place in the last 16.
There is much to play for in the last two games of the group stages, but first we look back on the key events from matchday four.
---
THIAGO - THE BEATING HEART OF BAYERN
---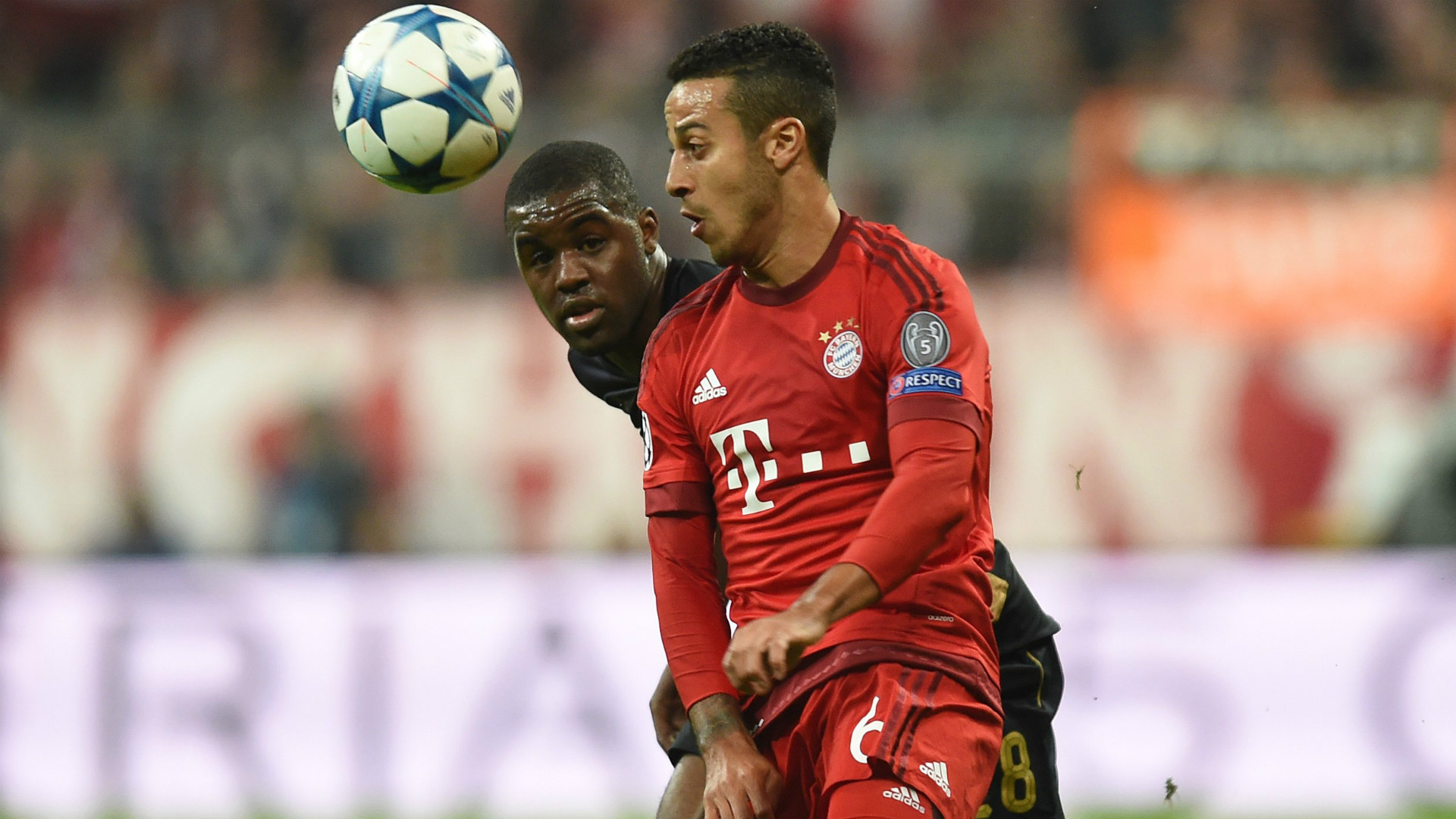 When Pep Guardiola signed on as Bayern Munich coach in 2013 he wanted one man and one man only: Thiago Alcantara. It has taken a while, but after seeing off midfield rivals Toni Kroos and Bastian Schweinsteiger, Thiago is now stamping his personality all over this team.
A succession of injuries have sadly meant that the 24-year-old's contributions have been severely curtailed since his cut-price move from Barcelona, but when fit and available he demonstrates exactly why Guardiola identified him as the key to his team's success.
Thiago has played well all season but his performance against Arsenal on Wednesday night might well be the standout individual display in the Champions League this season. He made 113 successful passes on the night. Arsenal as a team had 268. He made three chances from open play including an assist for Robert Lewandowski. Arsenal made five between them. He won five tackles. In total Arsenal's players made 13.
The numbers don't necessarily tell the story of how dominant Thiago was in that 5-1 win. In the week that the rugby World Cup ended in Twickenham, here was an individual display that brought to mind the position in that sport of the scrum half - the first man to receive the ball in a new phase of play.
The manner in which he caresses the football, rubbing his foot over the top of it while in the process of thought, shows a player who thinks with his feet. It is joyful, positive but never superfluous. Every contribution is meaningful and designed to get his team further up the field or keep them in control of the ball.
He may not be at Camp Nou any longer but that will not stop Thiago from emerging from the shadow of Xavi. He will be a better player even than that.
Meanwhile Barcelona are counting the cost of yet another Champions League midfield injury. Ivan Rakitic is now a doubt for the impending Clasico against Real Madrid due to a calf strain which he picked up against BATE Borisov. Four matches and four midfield injuries for Barca who lost Rafinha, Andres Iniesta and Sergi Roberto in their previous games in the competition this season. By now, Thiago would have been the key man.
---
FLOP CAVANI COSTS PSG... AGAIN
---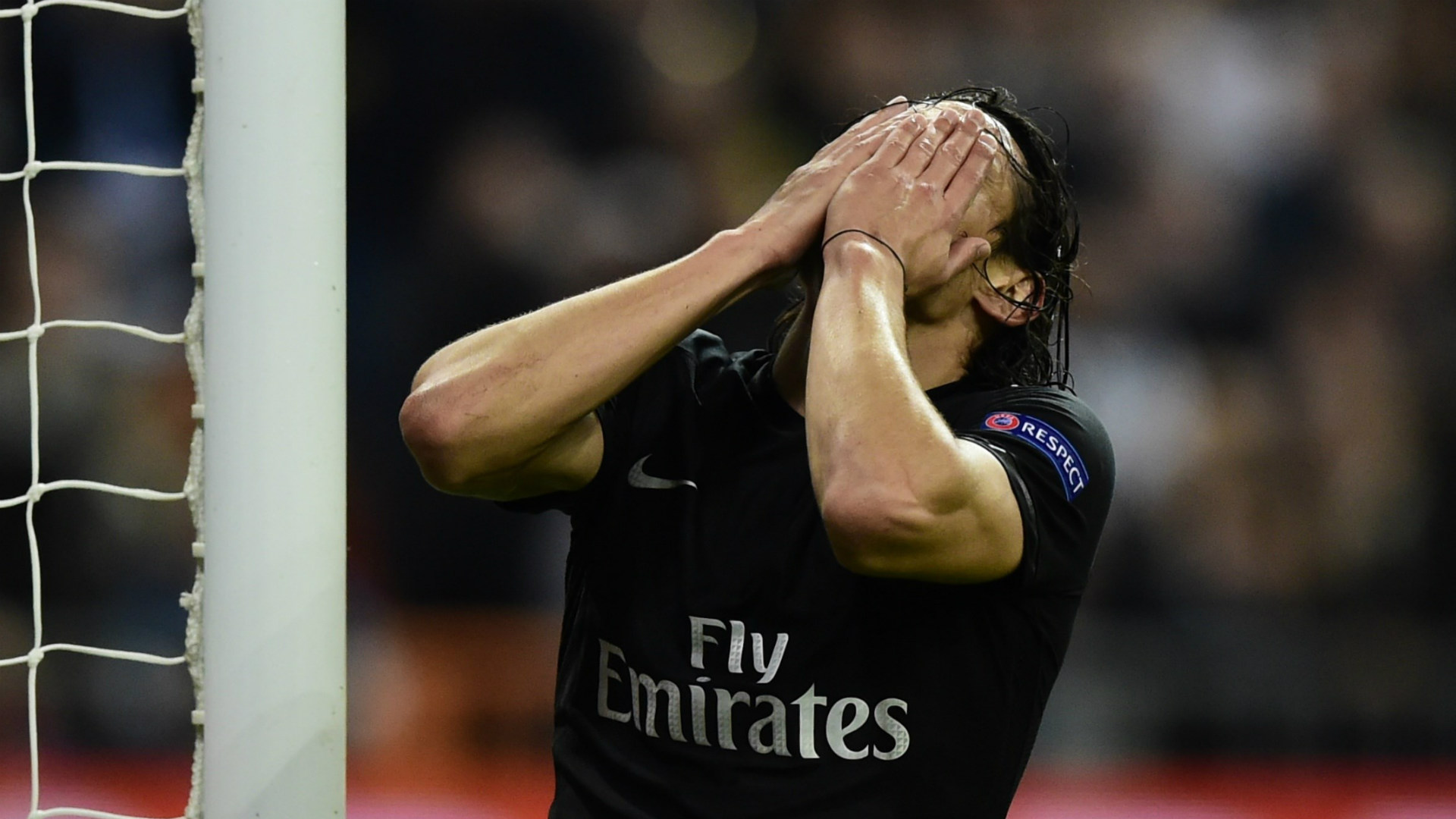 Paris Saint-Germain had more of the ball against Real Madrid on Tuesday night - more chances too - and yet still came away on the wrong end of the result. Nacho's goal handed PSG their first defeat in 23 matches - a run stretching all the way back to April 21 this year when Barcelona turned them over in the Champions League quarter-final.
The defeat underlined, again, their ability to compete with the elites of Europe but by the same token their inability to kill them off.
PSG have players in their squad equivalent to those at Barca, Real Madrid or Bayern but where Lionel Messi, Cristiano Ronaldo and Robert Lewandowski prowl for their teams, PSG have, perhaps, the most expensive big-game flop in football.
Signed for €64 million after three special seasons with Napoli, Edinson Cavani was supposed to the man to complement Zlatan Ibrahimovic and get those big defining goals for PSG as they made their way towards the Champions League trophy. It has not been like that. He has become renowned for missing massive chances in Europe for PSG and no number of league goals will ever compensate.
"We had good chances like the one for Edinson Cavani," Blanc said to
Uefa.com
after the 1-0 loss at Santiago Bernabeu. "Sometimes you score and sometimes you don't. We came here for a good result but didn't get it."
Against Chelsea in his first season and last term, Cavani fumbled at the crucial moment when presented with game-changing opportunities in front of goal and was again at fault on Tuesday.
Latching on to a deflected Angel Di Maria through ball, the Uruguayan could have done anything he wanted with the ball to beat Keylor Navas. He tentatively tried to scoop the ball goalwards though and the chance was lost. The worst thing about it? It felt inevitable.
That was the opportunity to draw level just before half-time and who knows what might have happened from there - because elsewhere on the field PSG were better.
Ibrahimovic could well be off next summer as terms on a new contract have not been agreed. PSG might also think about replacing Cavani and rip up their all-star forward line altogether. His miss here could end up costing them top spot in Group A and a plum draw in the knockouts. Because of that, they could face one of the title contenders at an early juncture.
Who wants to bet that Cavani would miss a big chance in that game too?
---
LICHTSTEINER MAKES STUNNING COMEBACK
---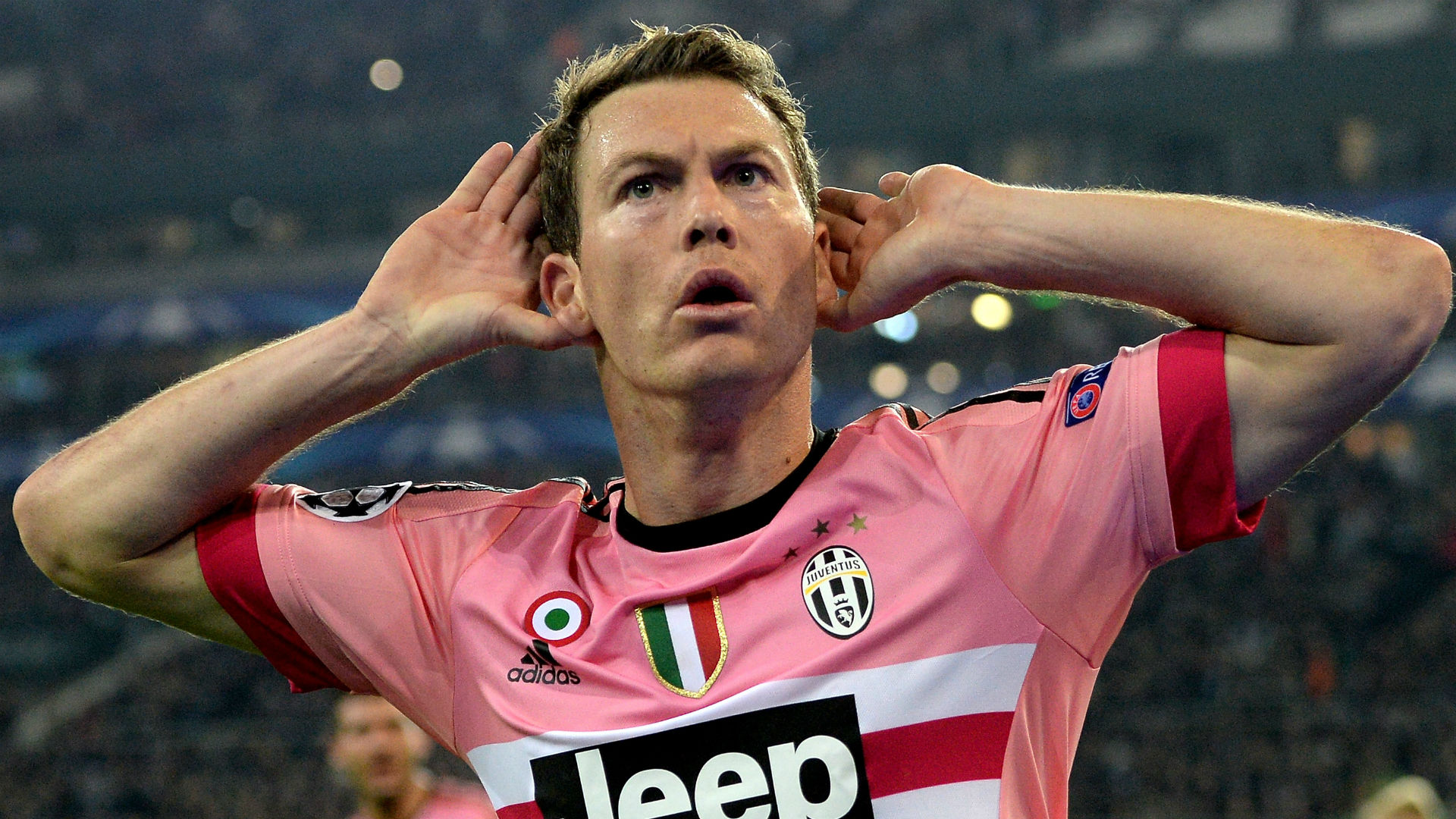 Stephan Lichtsteiner suffered "breathing difficulties" during a routine Serie A match against Frosinone on September 23. The reality of the situation was that the Swiss right-back would require surgery to correct an irregular heartbeat. There were fears for the 31-year-old's career and some surgeons even predicted at least six months out.
Lichtsteiner, however, defied the odds to make a stunning comeback in Juventus's 1-1 draw against Borussia Monchengladbach at Borussia Park on Tuesday. Not only did he play but he also scored the vital equaliser off a terrific Paul Pogba ball which keeps Juve on the trail of Manchester City for top spot in Group D. It was his first Champions League goal in his 29 appearances to date.
"I have trained a lot less than my team-mates," he told
Mediaset
afterwards. "I could not train with the team so I had to prepare in another way. Now I can't wait to get back to the national team, see my team-mates again and play two more matches to recover my rhythm."
This was a match in which Juventus needed big performances from their experienced heads. Injuries have affected the Old Lady this season while a lack of goals from the striking contingent has left Juve well off the pace in Serie A. Lichtsteiner, along with Patrice Evra and Gianluigi Buffon, gave coach Masimilliano Allegri exactly the type of displays he so desperately needed.
---
ALEX TEIXEIRA AND SHAKHTAR STEP OUT OF THE SHADOWS
---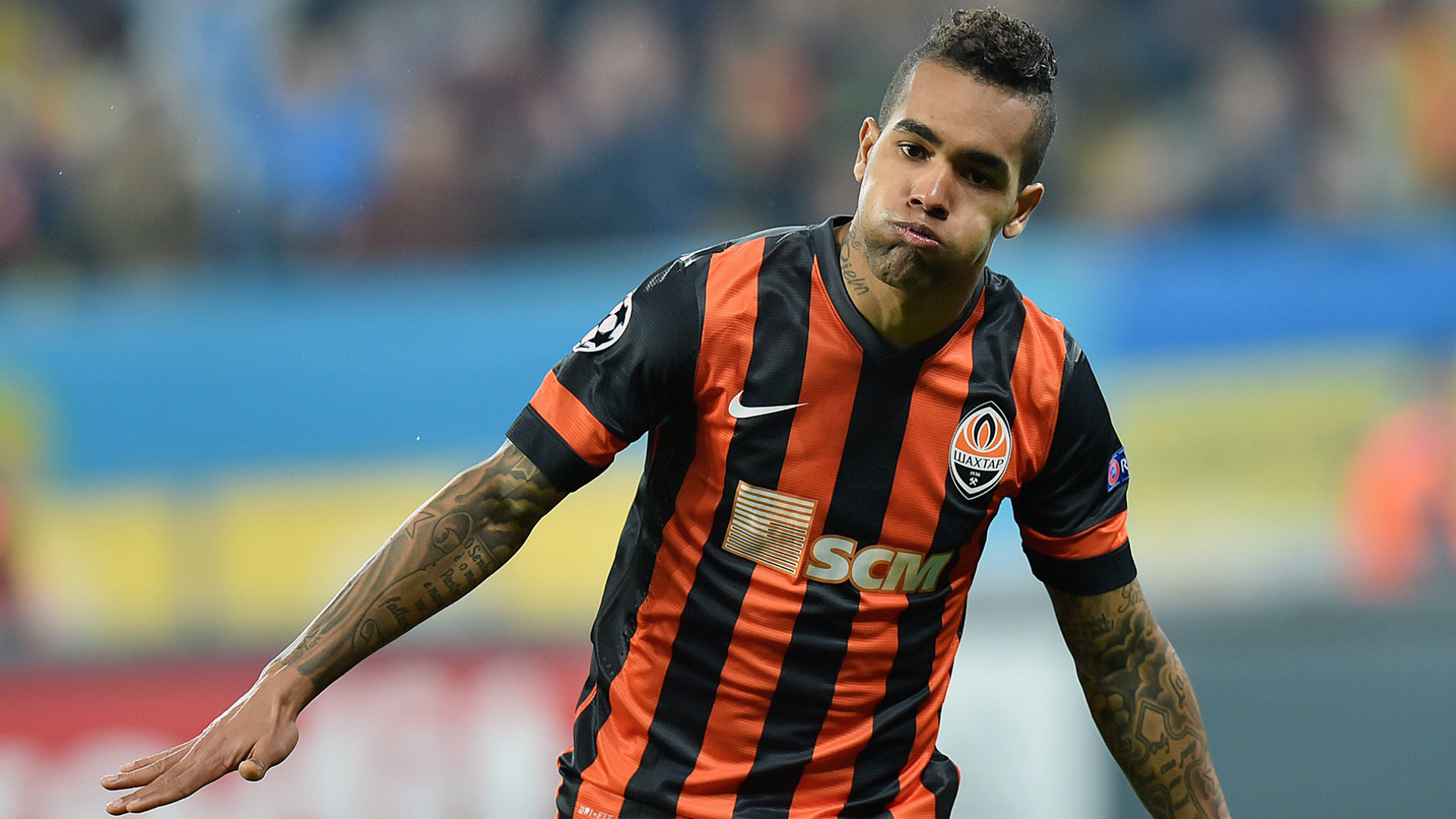 Played three, lost three, scored none. Those were the facts of the matter when Shakhtar Donetsk took on Malmo on matchday four in the Champions League. Shakhtar had, admittedly, faced the might of Real Madrid and Paris St Germain in two of their three games but more was to be expected from one of the most highly-respected European teams of recent seasons.
Seven consecutive domestic victories had put Shakhtar back on top of the Ukrainian Premier League table in place of Dynamo Kyiv, who won the title last season. In each of those seven games, Alex Teixeira has scored at least once. He has scored twice on eight occasions in total this season, including a brace in the recent 3-0 demolition of Dynamo.
The attacker's season goals total stands at 20 in all competitions now after his breakout European display on Tuesday night, when Shakhtar finally joined the party and matched their domestic form with a stunning victory over the Swedes.
The 25-year-old was the architect of Shakhtar's 4-0 win having first earned a penalty following a glorious nutmeg and then scoring the fourth goal on the night.
This is his most-productive season in Ukraine since joining from Vasco da Gama in 2009 and he now looks a certainty to follow now in the footsteps of Fernandinho, Douglas Costa and Luiz Adriano in netting Shakhtar a transfer fortune.
Texeira has been too hot to handle for defences all over Ukraine this season and has now taken his talents continental.
A few weeks ago he claimed interest from Chelsea, home to another former Shakhtar talent in Willian, and with the trouble Jose Mourinho's side are in, he would no doubt give them a boost.
---
GENT MAKE HISTORY, PILE MISERY ON NUNO
---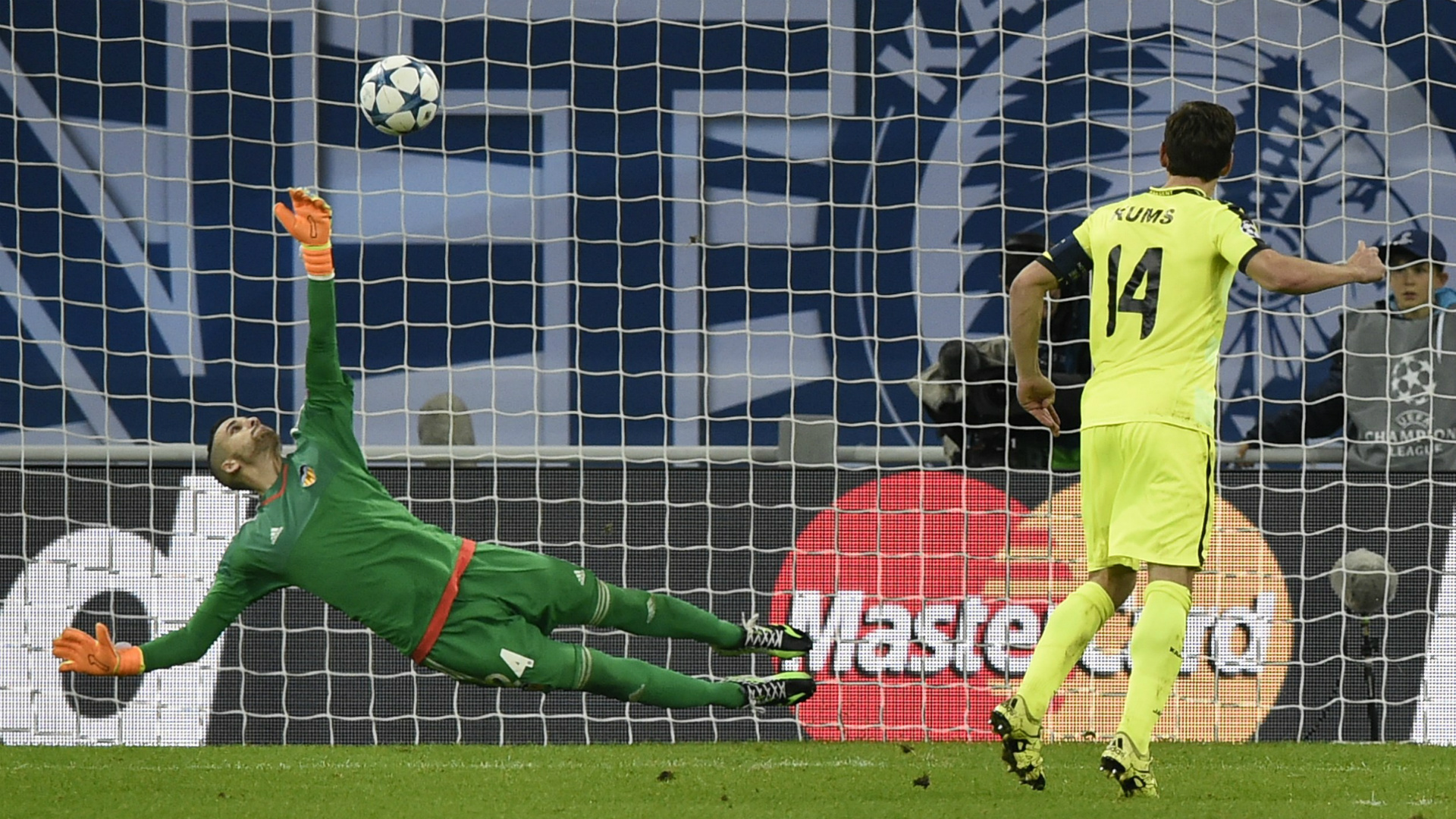 Gent recorded their first ever win in the Champions League group stages with a 1-0 victory over Valencia, taking vengeance for the Spanish side's slender 2-1 win at Mestalla a couple of weeks ago.
This was not simply a morale-boosting result for a minnow already eliminated when all the important business had been taken care of; this was a vital win for Hein Vanhaezebrouck and his upstarts. Zenit are home and dry in Group H meaning that the Valencia result takes on huge significance for the Belgian champions.
Sven Kums' penalty means there are only two points between the Buffaloes and their group rivals while the battling performances - and results thus far in the group - suggest there is plenty left to fight for.
The defeat brings far more pressure onto Valencia's coach Nuno; fans had already been calling for his head due to ordinary league form which has left them seventh and with slender chances of repeating the trick of Champions League qualification. You can be sure if this defeat isn't enough to see him out of a job, a third-place finish at the expense of Gent would.
"We played a really bad match," he said after. "Especially in the first half. We lost individual duels and we had a lack of intensity. We depend on ourselves to qualify for the knockouts but we need a big improvement."