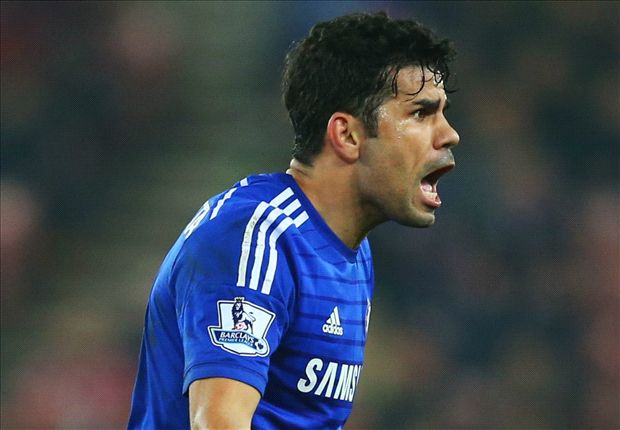 Well aware of the striker's threat from their work together at Atletico Madrid, the Southampton loanee expects a tough time but senses similarities between the Saints and Atleti
Southampton
defender
Toby Alderweireld
says that he will have to be at his best if he is to hold off
Chelsea
striker
Diego Costa
.
The pair played together at Atletico Madrid last season, along with Blues goalkeeper Thibaut Courtois, and have both impressed since moving to the Premier League last summer and the Saints loanee is well aware of the danger posed by his former team-mates, as well as Belgium international colleague Eden Hazard.
"They are the best players in the world," Alderweireld told
The Daily Telegraph
ahead of Sunday's meeting between the two sides.
"I'm not surprised about how well Thibaut has settled because he speaks all the languages and is one of the best goalkeepers in the world. We have to be at our top to beat them.
"It is very difficult to stop Diego because he is fast, he is strong, he has technique. He can score goals, is good with his head so I have to be at my best."
Having played a key part in Southampton's challenge for a top-four position this season, Alderweireld feels that there are similarities between Ronald Koeman's side and Atleti's unlikely title triumph in Spain last season.
"Yes, because in the beginning nobody was giving Atletico a chance," he remarked. "Even maybe the last 10 games, people were saying 'yeah, they will lose points' but, just like the coach [Diego] Simeone, told us: 'Go game by game and, at the end, we will see. They are better, they have a better squad, better players but we have something special – we have a team.'
"We have to have a team [at Southampton] and we can do great things like now. Of course, Graziano [Pelle] is scoring and [Dusan] Tadic is getting his assists but I think the team is our strength.
"We love to play a little bit more beautiful football but the organisation has to be good otherwise you can't make goals," he continued. "They are similar in their organisation but Simeone was a little bit more tactical in a different way and Koeman is more 'how we can beat them, how can we have the ball possession?'
"Simeone makes a team, team, team. Nobody's more important than the team. If you think you are [more] important, you go out, no matter who it was. There was one thing: winning. Simeone doesn't care. Just winning.
"No matter how ugly it was: winning, three points, go home. Tactically, I think he's the best coach I have ever seen."