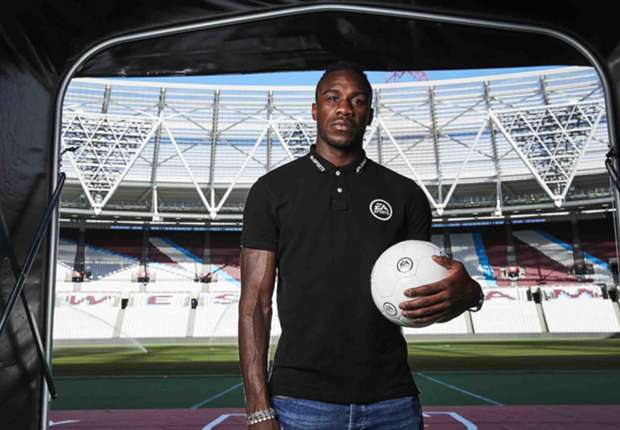 The West Ham star has spoken of his fearless approach to the game and his belief that he deserves his place on the international stage after receiving his first England call-up
---
Michail Antonio, who was named in Sam Allardyce's latest England squad, has admitted that he prefers to play in an advanced role.
The West Ham star has been used both as a winger and a full-back by club manager Slaven Bilic, but has made the biggest impression when playing in an attacking role, scoring twice in three Premier League games in 2016-17.
Speaking to
Goal
at the London Stadium on behalf of
EA Sports FIFA 17
, the 26-year-old said that he feels more effective further up the field.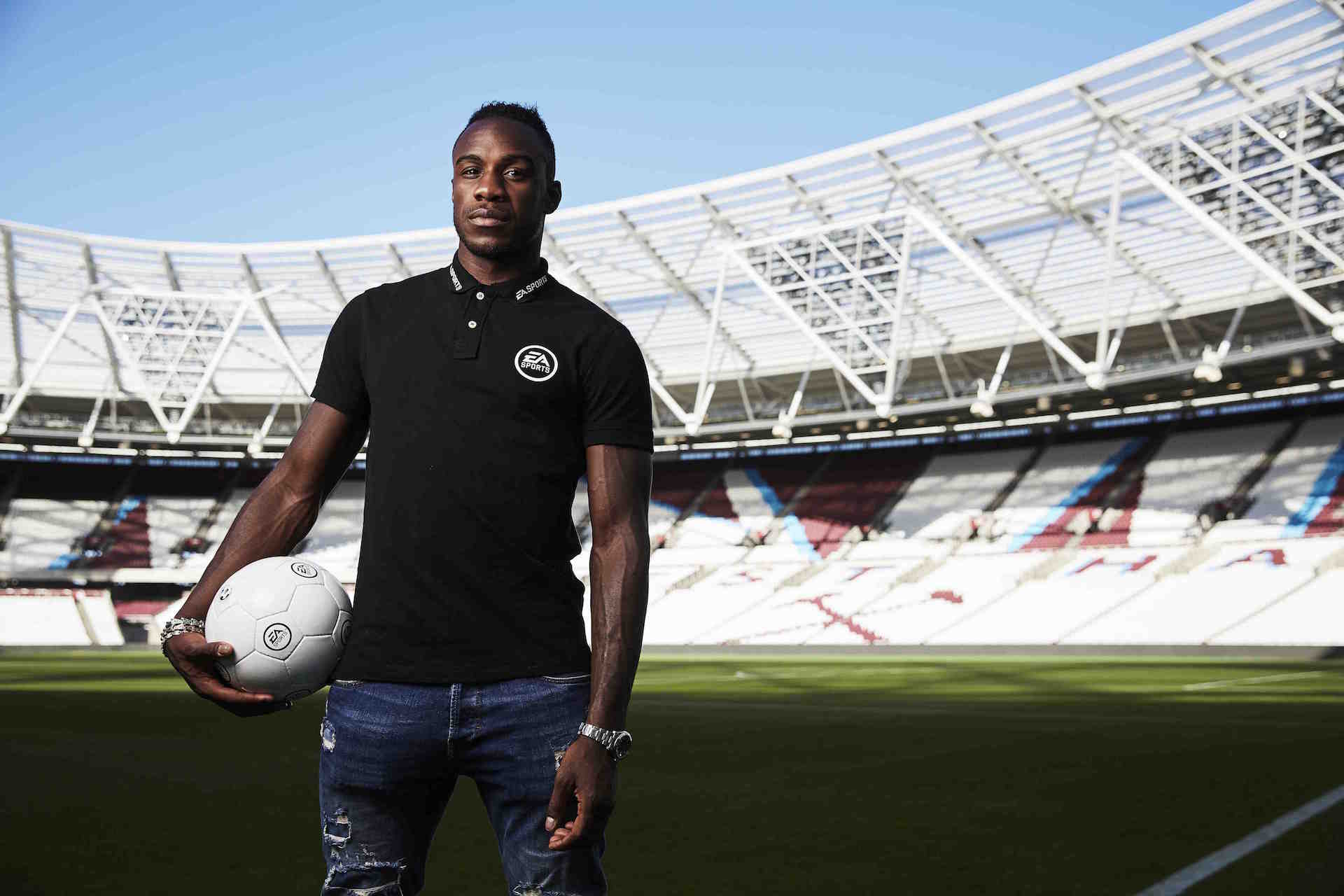 "The wing is my natural position. That's where I love to play," he said. "I'm a player who loves to get up the pitch, I'm a player who loves to score goals. That's why I play football, that's why I'll take the wing all day."
Antonio scored eight top-flight goals last season following his move to West Ham from Nottingham Forest and he believes that he warrants his place in the England set-up.
"Why not? If you go off my stats I've scored around once in every three games so far," Antonio continued.
There are now 12 different clubs represented in the Three Lions' squad, including Torino, the temporary home of goalkeeper Joe Hart. Injuries and fitness issues have somewhat forced the new manager's hand, but Antonio believes that such diversity shows the depth of the Premier League.
"There's a strong competition for those England spots right now because people who are outside the top four are starting to turn up and starting to perform," he said. "It's easy just to put people from the top four into the squad but there are now players from Leicester, Spurs, West Ham, who are not necessarily regulars at England but are showing that we have the sufficient quality so the England manager should be looking at these players."
England defeated Slovakia 1-0 to get Allardyce's reign off to a winning start in World Cup qualifying, though Antonio had to be content with a spot on the bench.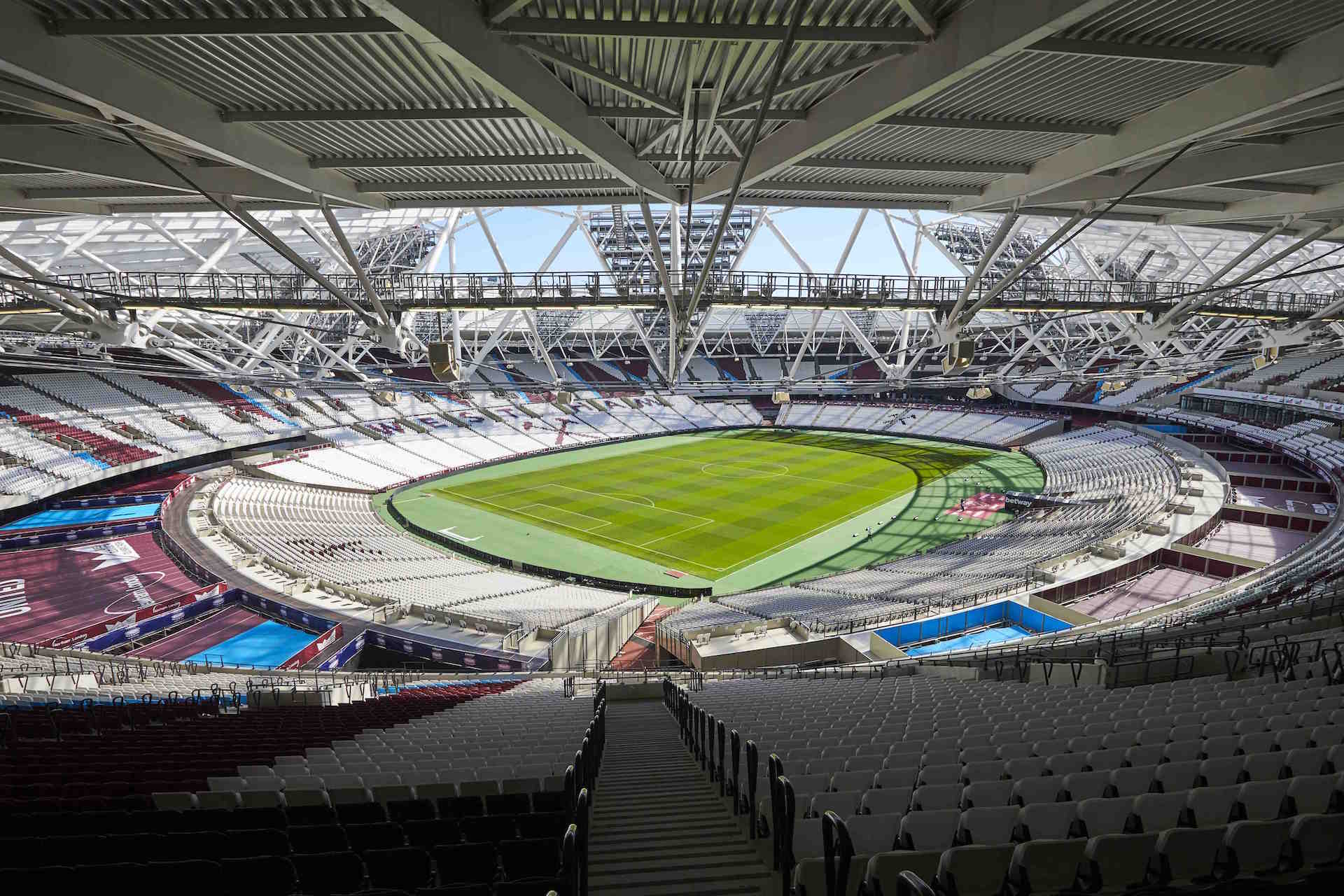 ---
Nevertheless, he has given an insight into his fearless approach, claiming that he is not afraid of any defender in the Premier League.
"I believe that if something doesn't happen then I'm just going to keep trying again," he added. "I don't feel that any full-back can handle me if I do it constantly because I know I've got the ability to beat them. This is because if I don't beat them for pace then I can beat them for strength, if I can't beat them for strength then I'll beat them for pace.
"When I was younger I played against Kyle Walker and I struggled against him but I've not played him since we got older because we're on other sides now. I'm not really scared of anyone to be honest because I've got belief in my attitude."
Michail Antonio was speaking at the official announcement of the London Stadium being introduced into EA SPORTS FIFA 17 powered by Frostbite. For more information on the authentic, true-to-life action Frostbite delivers in FIFA 17 head to https://www.easports.com/uk/fifa/frostbite. FIFA 17 launches on September 29th in the UK.