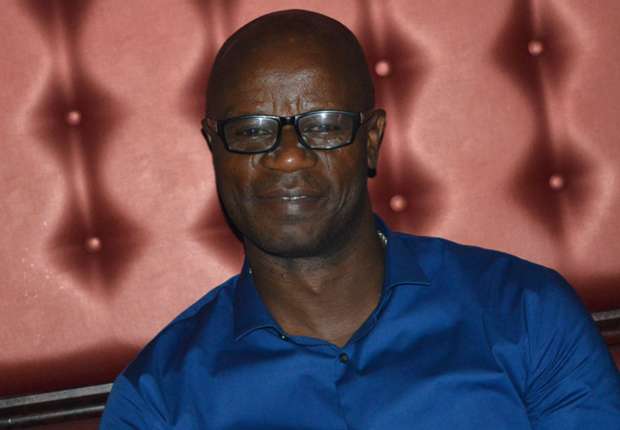 The Super Eagles legend believes the Spanish topflight pact with the NPFL will have a major sway on Nigeria football
---
Former Nigeria midfielder, Mutiu Adepoju has backed La Liga to change the face of the Nigeria Professional Football League.
The NPFL
sealed a five years memorandum of understanding
with the Spanish topflight for capacity building and idea exchange in April, 2016.
And Adepoju, LaLiga's coordinator believes the partnership between the NPFL and La Liga will have a huge impact in Nigeria.
"It is a good thing that La Liga and the NPFL are coming together as partners, which I believe will have a positive impact on Nigeria football,"
"Two months after the agreement was sealed, our league All-Stars went on a tour of Spain where they played Valencia, Malaga and Atletico Madrid. It was a good experience for them and also the club managers too.
"For the players, they experienced several tactical ways of playing football, while the managers attended seminars on how to structure a football team, how to raise a youth academy and top marketing strategies to get revenues - all these are part of the partnership."
"Aside from these, the door is now open for good Nigerian league players to get signed on by top Spanish teams. And soon, Spanish tacticians will be coming to Nigeria to lecture our coaches on youth and grassroots development," he continued.
"There will be lots of youth competitions like La Liga Promises (future La Liga players), which will help our topflight clubs have a well-structured academy. And soon, over 4,000 balls will be shared to schools and academies in Nigeria.
You will see that La Liga being the best league is opening to the world and aside several job opportunities that will be created, the Nigeria Professional Football League would be so thick that it would be ranked best in Africa. So, it won't be out of place to say there are lots of benefits attached to this partnership," he concluded.