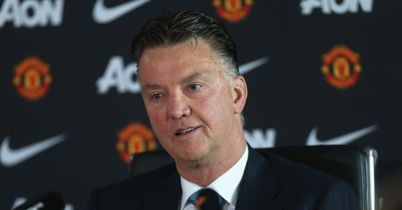 Manchester United boss Louis van Gaal has made signing a defensive midfielder a priority for next season.
The Dutchman believes the team lacks sufficient depth in that area of the pitch, and expects to address the situation.
While Michael Carrick has been dependable in the role throughout his nine-season at Old Trafford, United have been forced to play without the 33-year-old at stages in the current campaign because of injury.
And as a result Wayne Rooney and Ander Herrera have both been utilised in the role.
When asked about his plans, Van Gaal said: "No.6 is a key player, yes. I have more key roles – the no.6 is just one of those key roles.
"You have seen this season, for example, because Michael Carrick is injured and I don't have another, I have to play with Ander Herrera there. He did it very well, but it is not his speciality.
"I have played Wayne Rooney there also, but it is not his favoured position. I had to do this because I don't have another right-footed holding midfielder like Carrick.
"That is why it is a key role, but I cannot discuss other positions because then I show too much."
Van Gaal has reiterated his desire to complete United's business long before the window closes on 31 August.
The former Netherlands coach would be happy for that deadline to be brought forward to before the new Premier League season begins.
"It is always ending on 31 August, which, in my opinion, is ridiculous," added Van Gaal. "I have many times strived to change the transfer window because it has to be out of the competition.
"You have to be finished before your prepare your team for the season.
"Last year we had the World Cup and a lot of players came in later. We made a lot of purchases at the last moment, on 31 August, so we had to prepare our team in the Premier League and that cost us a lot of points.
"That's the difference with other teams. I hope we shall finish that much earlier."