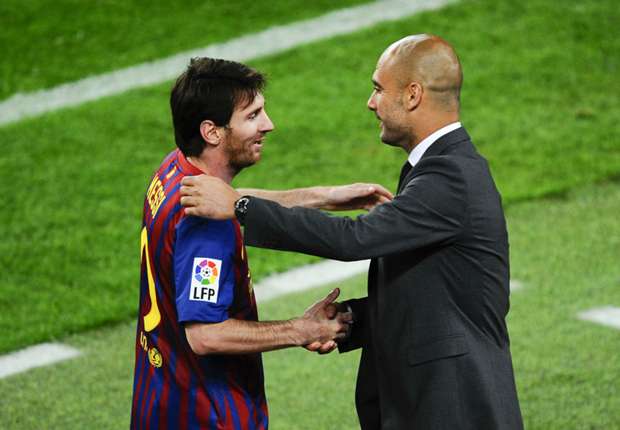 Bayern Munich
boss
Pep Guardiola
has warned his players that they have no chance of stoppiong
Lionel Messi
if the
Barcelona
star is in the mood.
The 44-year-old coached the Argentine at Camp Nou for four years and enjoyed great success by moving him from the flank to a central attacking role.
The former Spain international will return to the club he represented as player and coach in the Champions League semi-finals on Wednesday and is worried about the impact his old charge could have.
"If Messi is in top form, no defence can stop him," Guardiola said at a press conference.
"There is no system to stop Messi. He's too good. You just have to try to limit him in another way - stop the ball reaching him, but even then, you can't stop him."
However, Guardiola was also keen to stress that focusing on only Messi could prove to be the undoing of his troops.
"It's very difficult to find any weaknesses with talent like this," he added.
"We're going to try to perform as well as we can. We're going to try to better than we usually are. You know the level of respect I have for these players and for Barcelona.
"I think that they have the advantage because I know them but when you think you might know what these players are going to do they do something different.
"I know that from a defensive standpoint it's really impossible to stop them. We can't stop them."