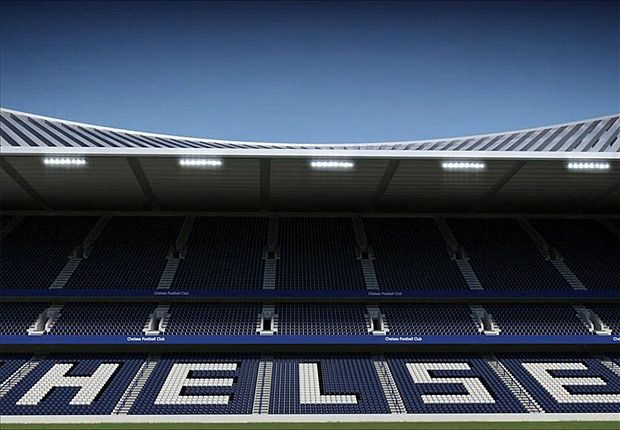 The Blues are set to build a new home on the current Stamford Bridge site, taking the capacity up to 60,000, and these images show what the arena could look like Stamford Bridge remains one of the Premier League's most recognisable stadia but, with a capacity of just over 41,000, it falls behind Chelsea's rivals and allows the likes of Arsenal, Manchester City and Manchester United to cram more fans into their grounds.
With that in mind, the Blues have submitted planning permission to build a completely new stadium on the current Stamford Bridge site, raising the capacity to 60,000 and providing a number of new ameneties like direct access to Fulham Broadway underground station.
And following the submission of a 210-strong set of planning documents, Chelsea asked supporters with any form of architectural skill to send in concepts of what the interior of the new stadium could look like, with computer scientist and season ticket holder Neil Vano creating these unofficial images.