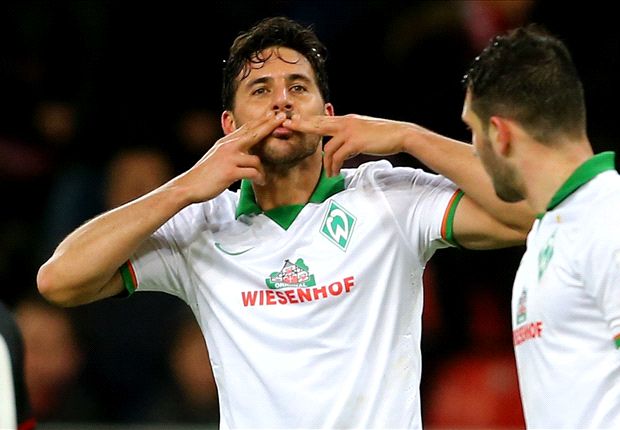 The 37-year-old struck a hat-trick in Wednesday's 4-1 win over Bayer Leverkusen to become the oldest Claudio Pizarro set a new record by becoming the oldest player in Bundesliga history to score a hat-trick.
The 37-year-old struck three times to inspire Werder Bremen to a 4-1 victory over Bayer Leverkusen on Wednesday evening, and the Peruvian overtook former Bremen striker Manfred Burgsmüller, who had held the record since 1985.
Pizarro, who won six Bundesliga titles as well as the Champions League during his time at Bayern Munich, is currently in his third spell at Werder Bremen and has scored 10 goals in 21 Bundesliga appearances this season.
player to score a treble in Germany's top fligh