The club may be near the top of the table, but their limp attack risks harpooning their title hopes - but is it an issue of personnel and finishing, or overly negative tactics?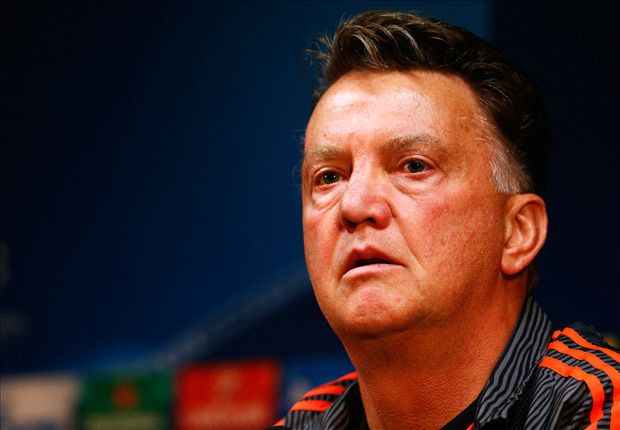 "Attack, attack, attack," pleaded the
Manchester United
fans as their team, not for the first time, slumbered towards another bore draw at the weekend. The club are just three points off the top of the table yet rarely has there been such a lack of enthusiasm around Old Trafford.
Resentment is growing towards Louis van Gaal, a manager who spent much of his early reign fighting fires but now cannot seem to summon even a single spark.
United's plight is embodied in the lethargic form of their out-of-sorts skipper; once a barnstorming, bulldozing powerhouse, Wayne Rooney now trudges around the pitch, trading misplaced passes with miserable touches and rarely offering any threat on goal. Yet Van Gaal seems relatively happy with his captain – he's only missed 30 minutes of the 12 matches he has been fit and available for. In fact, Van Gaal seems relatively happy about everything, despite the chants and criticism.
And perhaps he has reason to be. In a Premier League campaign that has been peppered with pitfalls, only United have remained consistent. Rarely ruffled, there has been a seismic shift in mentality from the team left over by David Moyes; Van Gaal's side can dictate possession in every match they play, exuding a calm confidence as they suffocate opponents and impose their metronomic passing philosophy.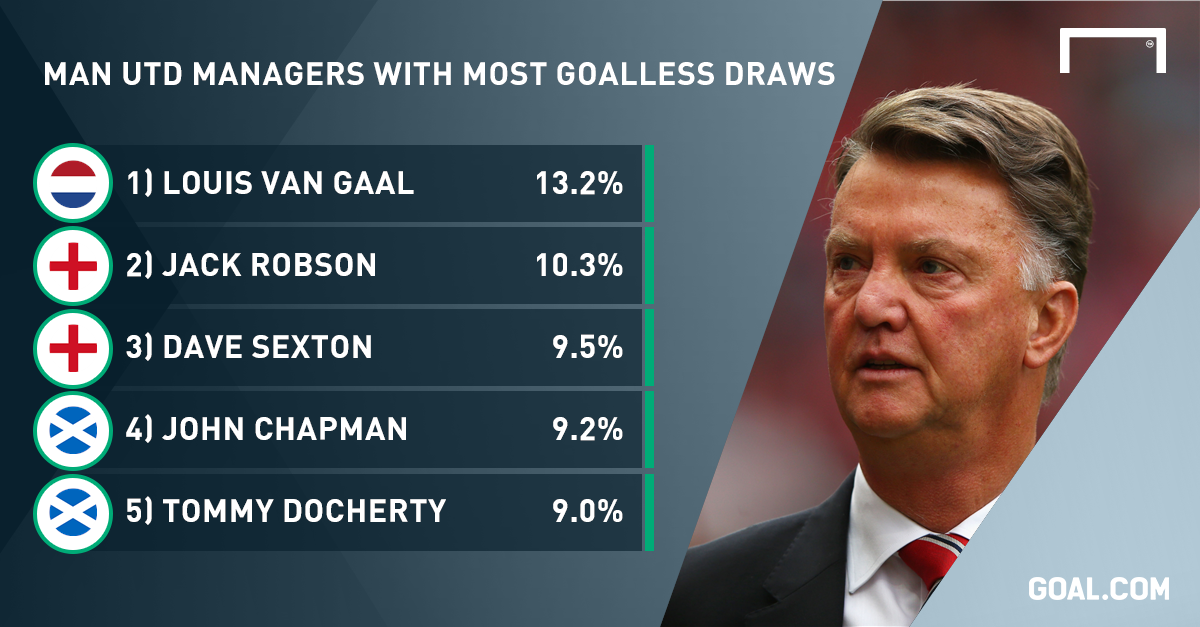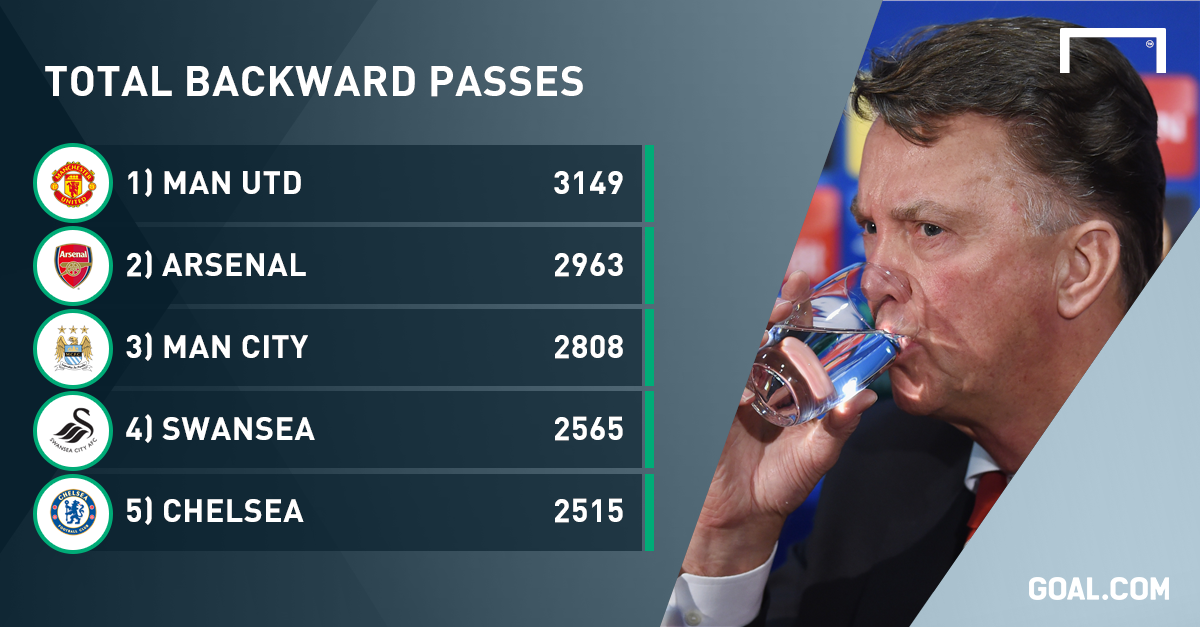 They are solid, too, and boast the best defensive record in the Premier League. They've kept a clean sheet in 60 per cent of matches, and conceded just 10 goals in 15 games. That is a level of frugalness that Jose Mourinho would be proud of… or even Sir Alex Ferguson himself. It was the Scot, after all, who once said: "attack wins you games, defence wins you titles".
But that mantra has started to feel a little dated – five of the last six title winners have had the division's most prolific attack – and there is a fear that United's frontline is so blunted under Van Gaal that they cannot convert their solidity into victories. Gary Neville could be right when he says the club are two world-class attackers away from walking the title, but right now they are totally bereft of such firepower and there are legitimate concerns that Van Gaal would stifle them were they signed anyway.
Take Neymar, sounded out by United over the summer and still a target as he stalls over a new Barcelona contract: only team-mate Lionel Messi has completed more dribbles per game in Europe's top five leagues this season. Only one United player ranks in the top 200 of that list (Anthony Martial), with Neymar having attempted just one fewer dribble (125) than the entire United squad have completed combined (126). Would Van Gaal really tolerate his catalogue of tricks and flicks?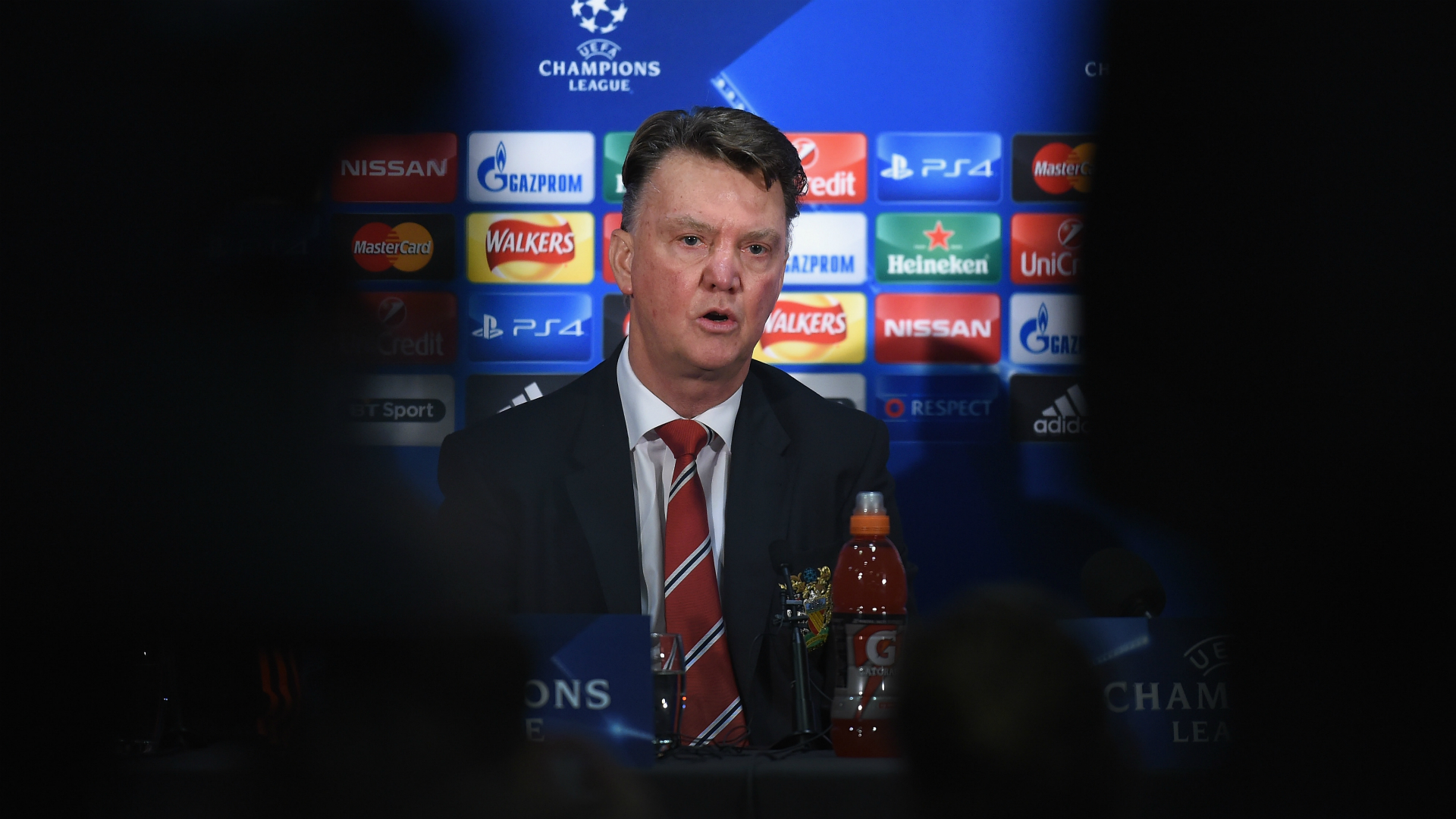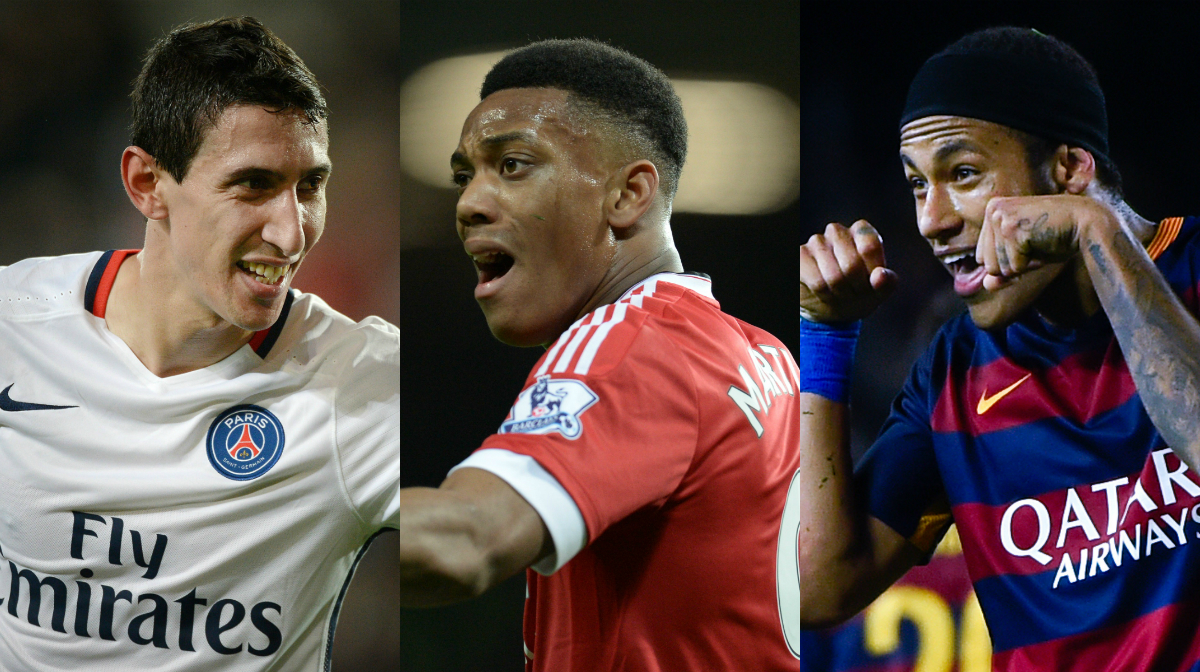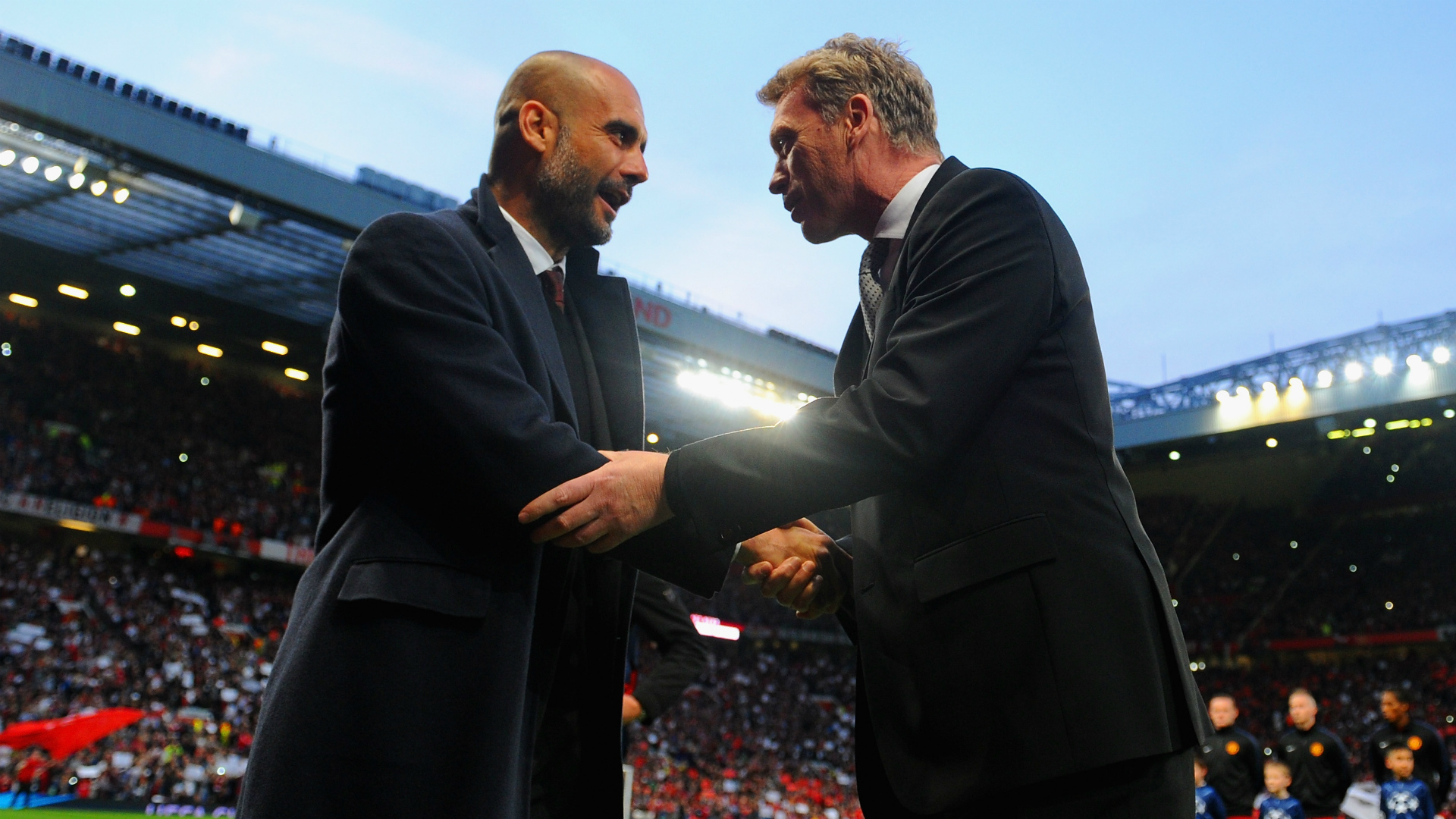 Every flair player United have possessed has had that side of their game diluted under the Dutchman. Angel Di Maria was deemed too wasteful (last season, only David de Gea had worse pass success than the Argentine in the United squad) yet no player created more chances or laid on more assists. Meanwhile, even Martial's early verve has diminished; he completed 4.4 dribbles per game in his first five starts for the club, but just two per game since – a 54% drop off.
Van Gaal's entire style is built on an inherent negativity with the ball, and there is little room for entertainers in a team where depriving the opposition of the ball seems to be more important than doing something positive with it yourself.
The fear is that, should United try to take more risks, their defensive foundation would crumble at the same time; that their solidity is built not on good, organised defending, but on simply not letting the other team have the ball. All the while, the teams around them are subverting the adage that attack is the best form of defence, with the Jurgen Klopps and Mauricio Pochettinos of this world preaching that defence – namely the high press – is the best form of attack.
---


READ MORE

|
Van Gaal: Man Utd won't win Champions League
---
While many of Europe's best teams play this high-octane style, United are plodding along at their own sombre pace. They have racked up five goalless draws in their last nine games, four on home turf – for comparison, in Ferguson's last 116 games in charge they did not record a single goalless draw. For many fans the West Ham game felt like yet more of the same, dull football. But Van Gaal disagreed.
"I don't understand that they are shouting 'attack, attack' because we are the attacking team and not West Ham," he explained afterwards. "That is not only today but in every game it's like that because we are always more dominating than our opponents."
Van Gaal might look to the post-match stats to prove his point: United had 62% possession and took more shots (21) against the Hammers than in any other game this season. But, more importantly, only one was on target. The Dutchman then blamed his side's finishing and the absence of luck, but such a sustained period of misfortune points at a fundamental problem in the nature of the chances being created. Too many are from range; too many are from crosses; too many are born from slow build-up; too many have almost no chance of going in.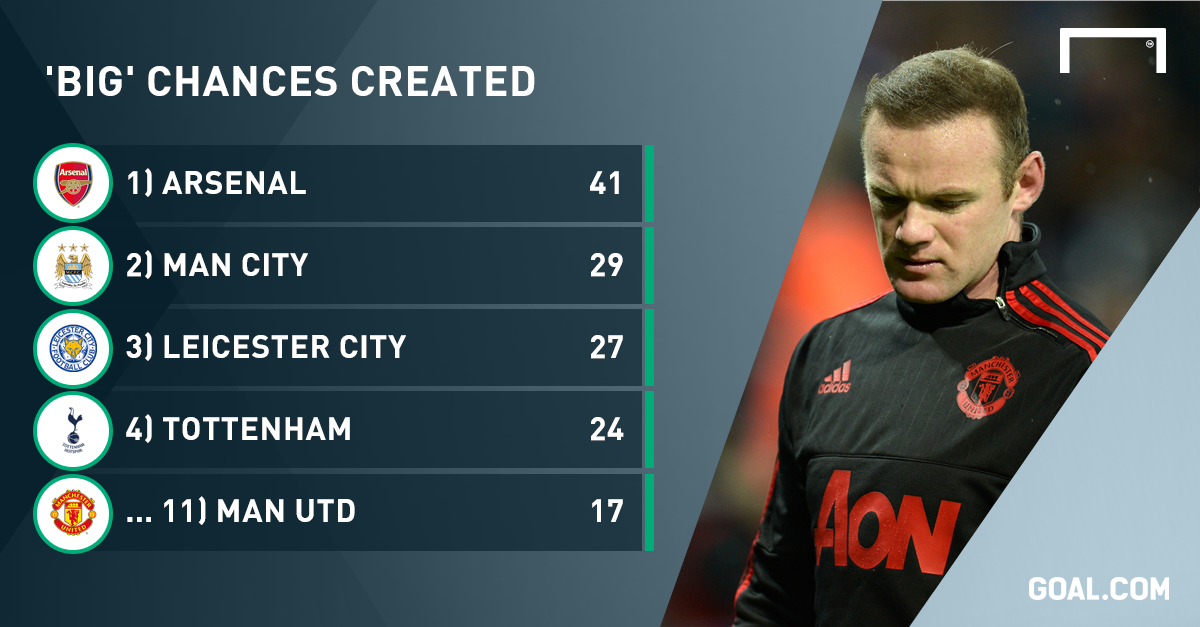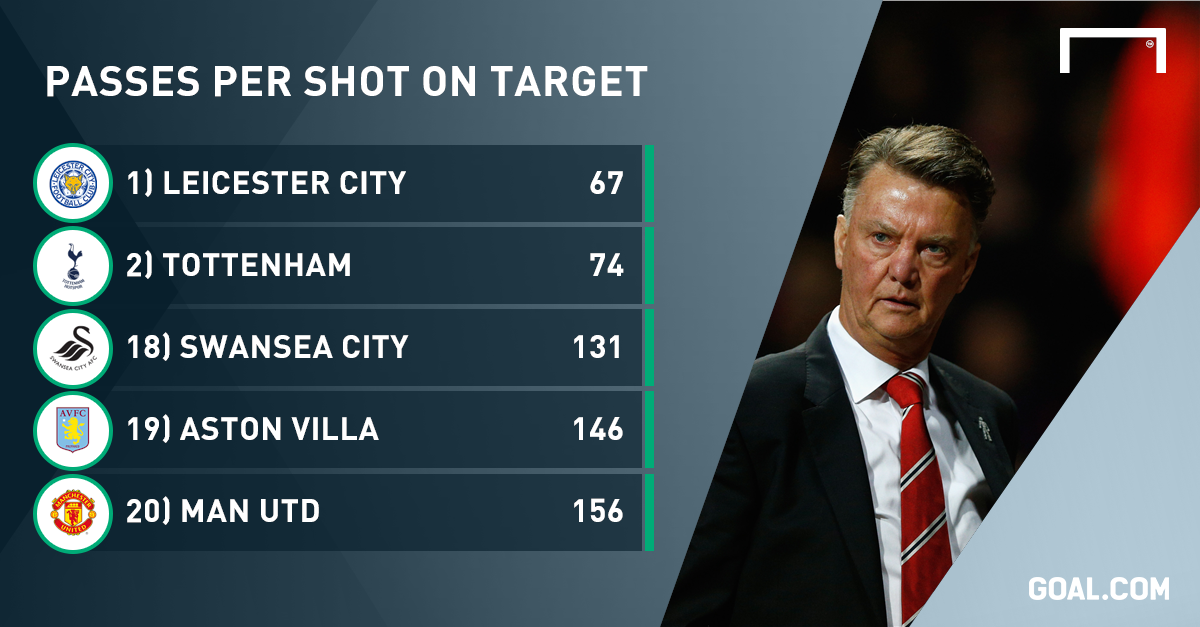 Van Gaal's philosophy is such that it is hard to ever catch the opposition unaware, they always have time to organise the defensive line as the ball is shuffled sideways between red shirts (or backwards, as 3149 passes have been). The football is slow, there is rarely an injection of pace or a killer ball attempted – largely because that is when you are most likely to concede possession to the opposition.
No team needs more passes (156) per shot on goal than United, while only six have failed to create a single 'big' chance in more matches (and all of those, bar Watford, are in the bottom half of the table). The side have fewer goals after 15 games of the season than they did under Moyes, while you have to go back to Ferguson's last match in charge to find their last five-goal haul. Since then, 12 different teams (including Hull City and Newcastle) have scored at least five times in a match on 32 different occasions.
United do not know how to attack under Van Gaal – or at least, if they do, their instincts are being curtailed by their manager – and you suspect the upper echelons of Old Trafford know it too, given the links with Pep Guardiola. In an age of marketability, it is almost as important to be entertaining as it is to be successful – and, at present, United are neither.
Van Gaal likely has six months to prove he can be a fire-starter as well as a firefighter, but with every swashbuckling counter-attack Liverpool score from, and every step closer Manchester City get to Guardiola, his lack of fun and flair becomes not just more evident, but more infuriating too, and he risks undoing the tremendous work he has done in rebuilding a wounded giant. As Harvey Dent once said: "You either die a hero, or you live long enough to see yourself become the villain."