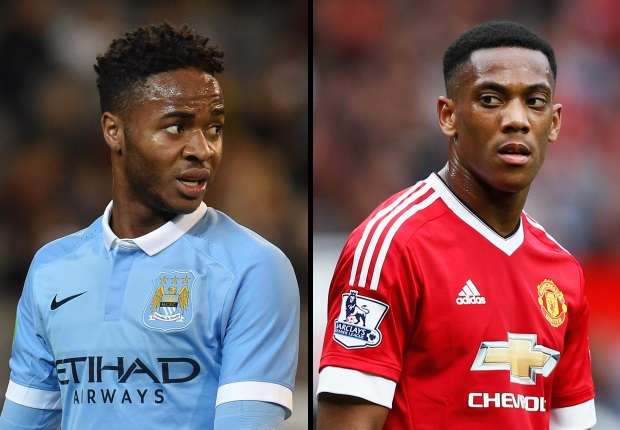 The two bitter rivals meet this Sunday in a heavyweight clash, but where are the key battle grounds on the pitch? Sportmasta takes a look at the zones each side need to dominate...
---
---
When
Manchester United
face
Manchester City
this Sunday, it will not just be the first meeting of the season between the local rivals. It will be a fascinating clash of differing styles, while also providing an insight into both clubs' positions in the title race.
Both teams have had their teething problems in the early part of the season. City squandered a flying start by tumbling to successive defeats to West Ham and Tottenham, while United appeared to be defying the critics until being hit hard by Swansea and Arsenal.
Sunday's encounter at Old Trafford will be a huge test for both sides. Defeat for United would raise question marks about the direction in which Louis van Gaal is attempting to take his club, while a loss for City might well leave Manuel Pellegrini swimming against the tide as he looks to persuade those in charge that he is the right man for their long-term future.
But how will the game be won?
Goal
takes a look at how these two teams match up and the key battlegrounds where Sunday's clash could be decided…
---
GOOD POSSESSION v BAD POSSESSION
---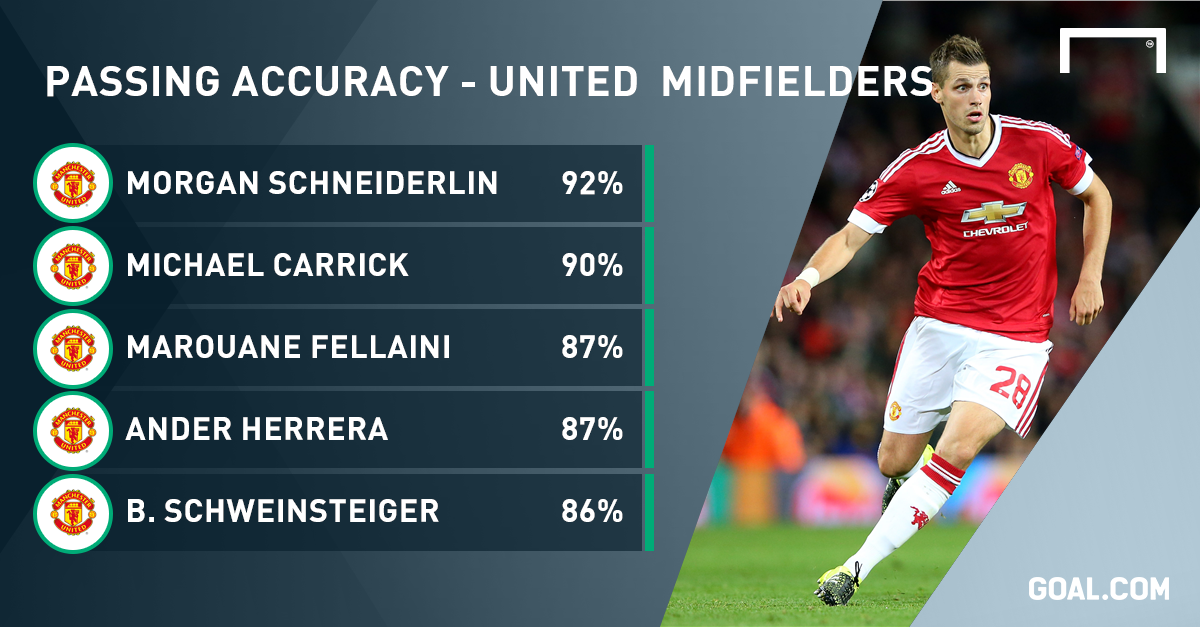 Louis van Gaal was worried about possession on Wednesday night. His side had plenty of it in the first half against CSKA Moscow but they went into the break behind. Only after he changed things around a little by bringing on Marouane Fellaini and encouraging Anthony Martial to get alongside Wayne Rooney more often did they drag their way back into the game.
You can sometimes get too much of a good thing, and Van Gaal insisted afterwards that United hadn't made enough of the advantage of having so much of the ball.
"I was
disappointed because we were playing too slow. We had a lot of ball possession but you have to create something with that ball possession, and we didn't create so much," complained the Dutchman afterwards, and it is the job of his midfielders to up the tempo when necessary to give United the upper edge.

Their midfielders have a generally favourable pass percentage compared to their City contemporaries. While Fernandinho, Fernando and Yaya Toure have completed 89, 88 and 87 per cent of their passes respectively in the Premier League this season, Morgan Schneiderlin and Michael Carrick have both tallied higher without always having the desired effect.
While the visitors have often looked a little too open in midfield, United's engine room doesn't look capable of exploiting that space on current form.
City's 24 goals compared to United's 15 are a testament to their greater threat, but that doesn't only come from the forward line. More dynamism in the centre of the park could help to open more avenues for Van Gaal's side, with Sunday's visitors a good example of what can be done with a little more urgency. United have made almost 100 passes more than City this season, but have scored at only 62.5% of the rate of their neighbours.
---
MAKING & TAKING CHANCES
---
United's inability to turn possession into concerted pressure is born out in their shot statistics. They might be more economical in front of goal than City, but the Eastlands side have had more shots on target than United have sent towards goal in total.
That stat is likely to be softened somewhat at Old Trafford by the absence of Sergio Aguero, with Wilfried Bony and Raheem Sterling having flickered rather than shone in the Argentine's lengthy shadow so far.
Bony is not playing particualrly well on the whole, with his two goals against Bournemouth coming largely through fortune. As attacking threats go, United's back line will be much happier at the thought of dealing with the Ivory Coast front man than they would Aguero.
However, the sheer number of opportunities being created by City in comparison to their local rivals suggests that their forward threat should be regarded as more dangerous than United's as things stand. In Bony, Sterling, Kevin de Bruyne, Toure and David Silva, Pellegrini has a host of options from a multitude of different approaches. City are shooting more, crossing more, dribbling more and creating more chances from set pieces (20 to five) than United this season.
United have looked stagnant for long spells of matches so far, and that is proven by their relative paucity of attacking numbers. Opponents used to arrive at Old Trafford knowing they would get battered from pillar to post until the dying seconds, with all sorts of attacking weapons being used to break them down. That doesn't feel even close to the truth right now.
---
KEEPING GOOD KOMPANY
---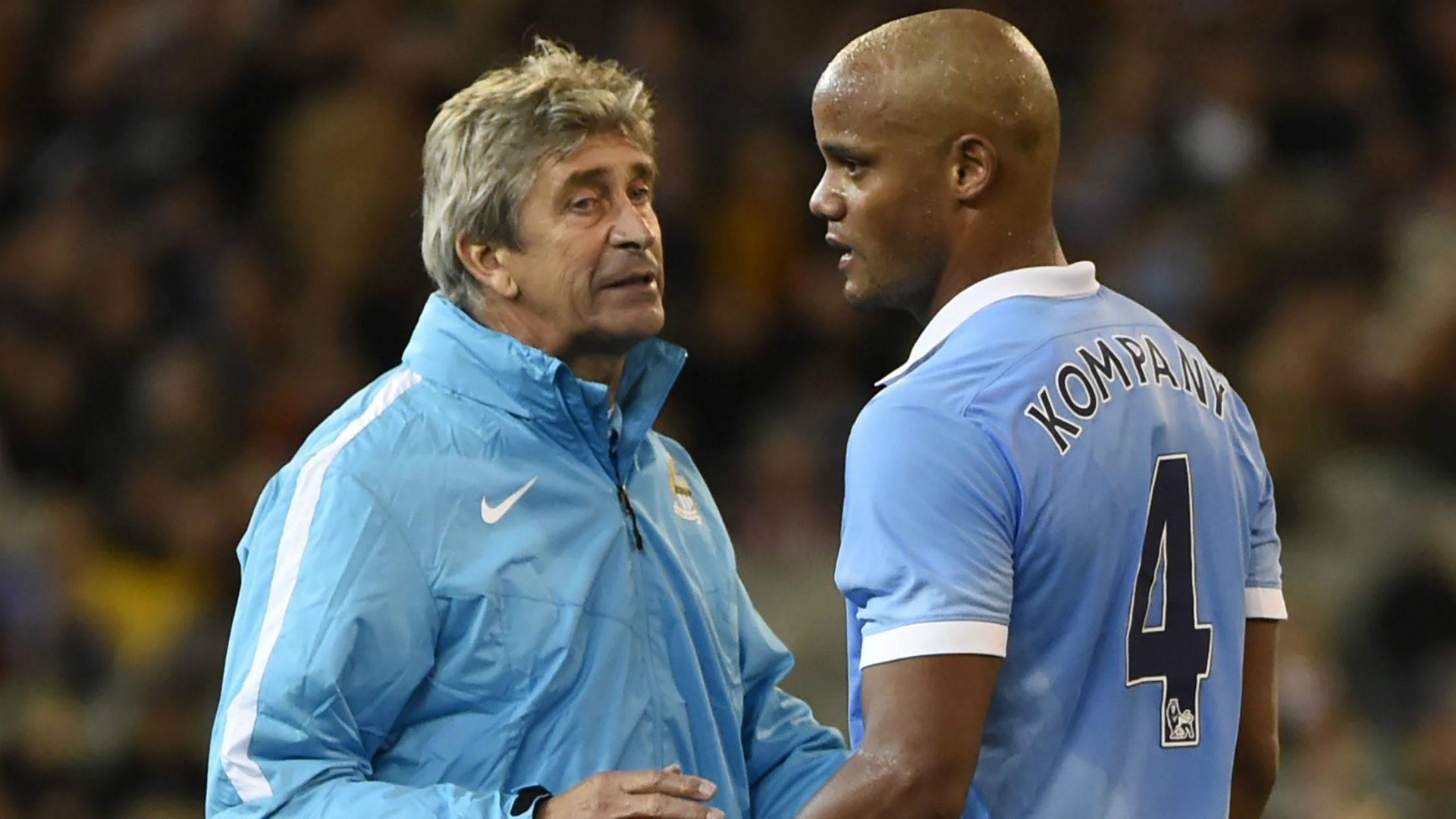 Manuel Pellegrini was forced to deny a rift with his club captain on Wednesday night after the Champions League win over CSKA Moscow, and there can be little doubt that the best thing for Manchester City would be to keep Vincent Kompany happy no matter what.
Much was said about the Belgian's form in 2014-15, but he remains City's key defender as they approach their biggest match of the season so far.
"I think that Nicolas Otamendi and [Eliaquim] Mangala played very well, both of them," Pellegrini said in answer to questions regarding Kompany. "We played very well against Bournemouth and Newcastle - we won 5-1 and 6-1.

"Vincent is coming back after a month, maybe it was a risk to give him the responsibility to play in this important game. I try to pick every game and every week the team that I think are in this moment ready to play."

City fans will hope that Kompany is considered fully fit as well as being 100 per cent happy and concentrated come Sunday, since they look a far more assured and cohesive outfit with their skipper in tow.
If Anthony Martial is returned to United's centre-forward spot, his exceptional pace is likely to show up any little error in the City defensive line. Such a scenario is much less likely to happen with Kompany manning the tiller.
---
A GOOD PLAN A & A BETTER PLAN B
---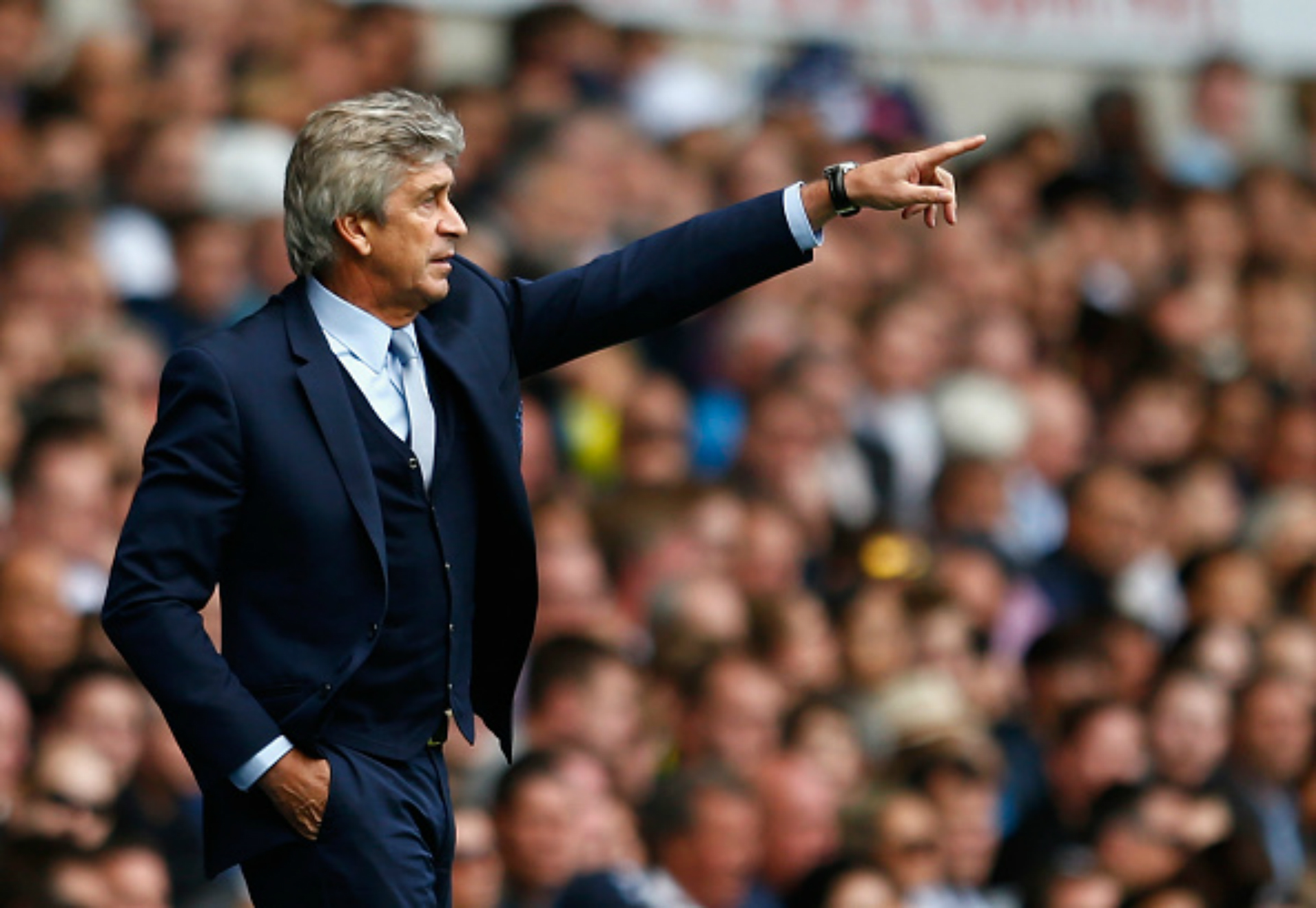 Both sides came back from deficits to chalk up decent results in midweek. Van Gaal's in-game changes have been pretty effective all season, while Pellegrini has the luxury of having an almost endless supply of flexible players. That allows City in particular to be safe in the knowledge that any kinks that need to be ironed out early in matches can be dealt with.
Against Watford, Pellegrini moved Sterling into a central position and was rewarded with an immediate goal, and against Sevilla they had players in a variety of different roles. De Bruyne was up front with Yaya Toure by the end, Jesus Navas was on the left at one point, and De Bruyne had been on both flanks at different stages. Bony and Sterling might have started up front in a 4-4-2, but that wasn't the winning formula in the end and the Chilean had no hesitation in continuing to seek it out.
Such a raft of possibilities will keep Van Gaal and United guessing, but the Dutchman has showed with a range of more subtle changes this term that he can actively effect games himself. A lacklustre start by Memphis Depay against Liverpool resulted in a half-time hooking, with United scoring immediately after the break. Substitutions and tactical nudges were also made to change the course of fixtures against Southampton, Wolfsburg and CSKA Moscow, while even against Everton he replaced Juan Mata with Jesse Lingard to force the Toffees' defenders further backwards and better protect their two-goal lead.
Sunday's fixture might well start out looking like a chess match, but there is as much chance that it will be won thanks to changes made in one of the dugouts as there is of an early knockout blow.