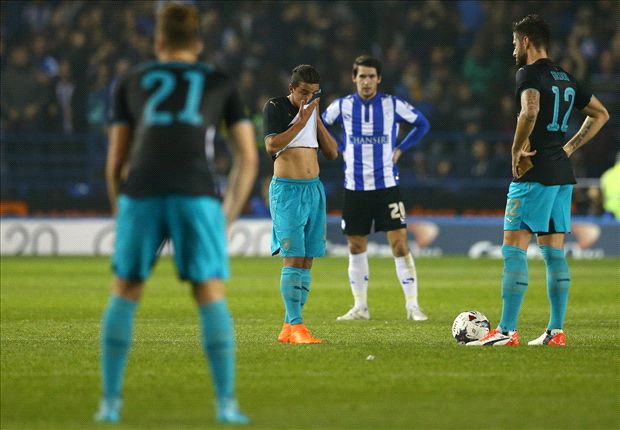 This month
Arsenal
have blown away
Manchester United
, they have humbled
Bayern Munich
... and now they have been embarrassed by Sheffield Wednesday.
Arsene Wenger's side suffered a humiliating 3-0 defeat at Hillsborough on Tuesday night in the last 16 of the League Cup that could have ramifications far beyond their exit from the competition.
Glorious dream or dreadful nightmare, there is never an in-between with Arsenal.
The League Cup is the lowest priority for the Gunners, but there is no silver lining when a side competing for the Premier League title are beaten so convincingly by a Championship club.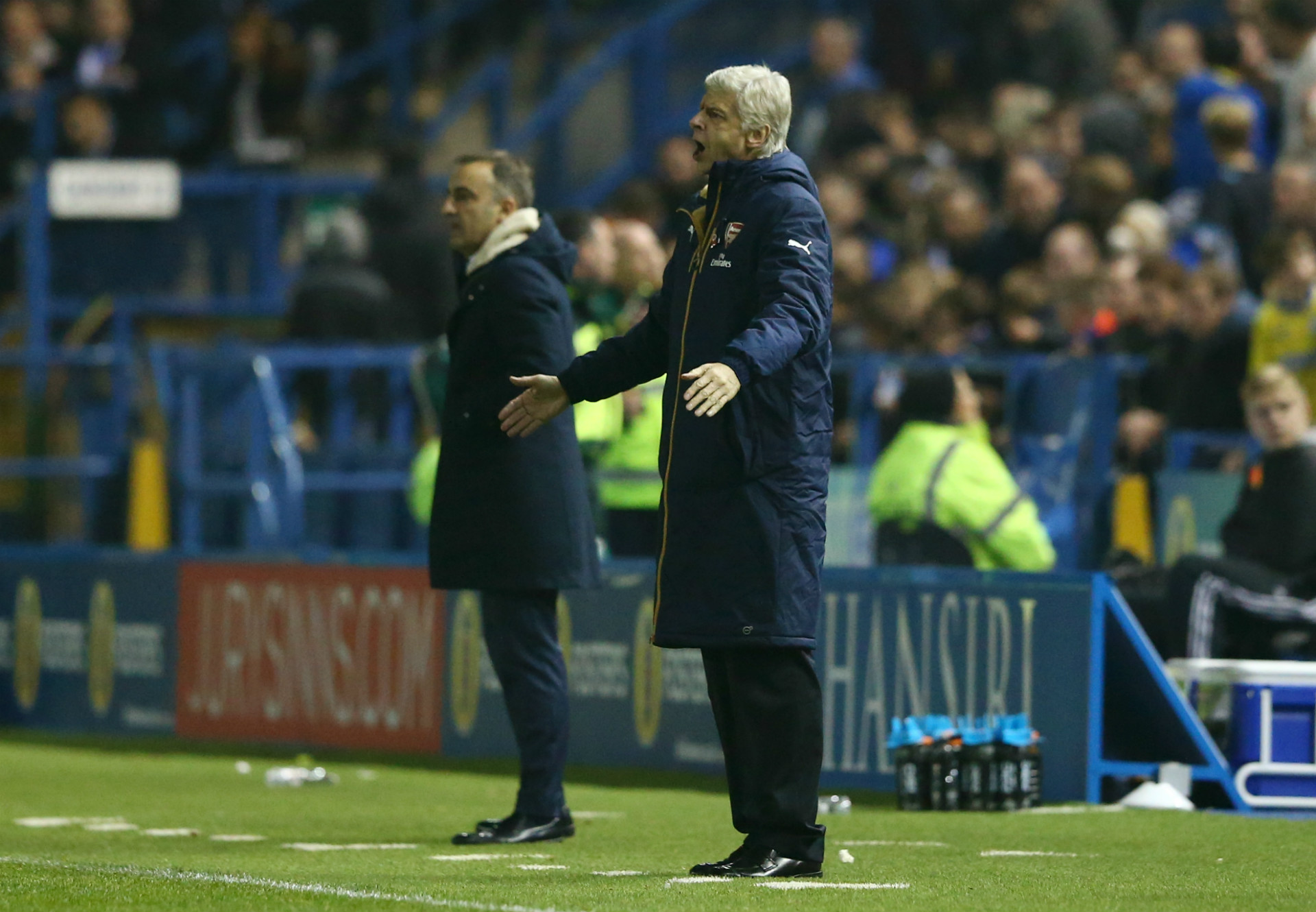 ---

MATCH REPORT |
Sheffield Wednesday 3-0 Arsenal
---
Wenger has spoken constantly about the improved mentality around the club, but this was the kind of night that sums up why many people are convinced that Arsenal will not win the title this season.
The next crisis is only ever around the corner. It could be a run of horrible results or a stack of injuries, but even the most optimistic supporter knows that it is coming.
And it's the muscle injuries that forced off Alex Oxlade-Chamberlain and then his replacement Theo Walcott that could come back to haunt Wenger.
Both players appeared to be underprepared with their warm-ups - and it was an attitude that was reflected in the whole team. They underestimated their opponents, they were complacent and they were punished.
Wenger will most certainly be praying that the injuries to two important first-team players are not too serious with his squad starting to look worryingly thin.
Jack Wilshere, Aaron Ramsey, Danny Welbeck, David Ospina, Mikel Arteta and Tomas Rosicky are all already sidelined and two more added to the treatment table will only add to Wenger's headache.
The Frenchman wisely decided to completely rest many of his first-choice starters, but he suddenly looks short of options in a squad with which he should be spoilt for choice.
An injury to a key player like Alexis Sanchez or Mesut Ozil could be fatal to their hopes of a first league triumph since 2004.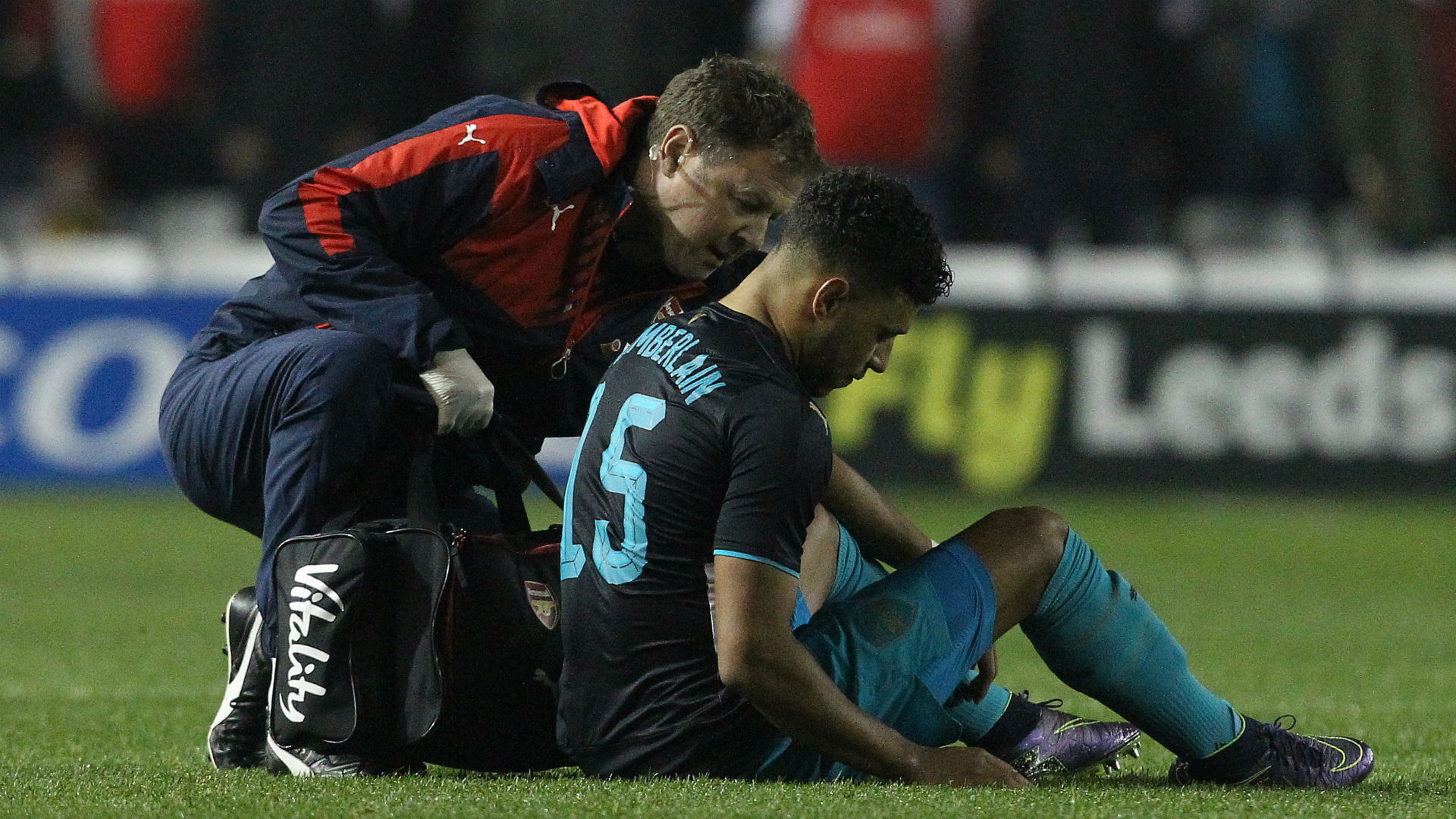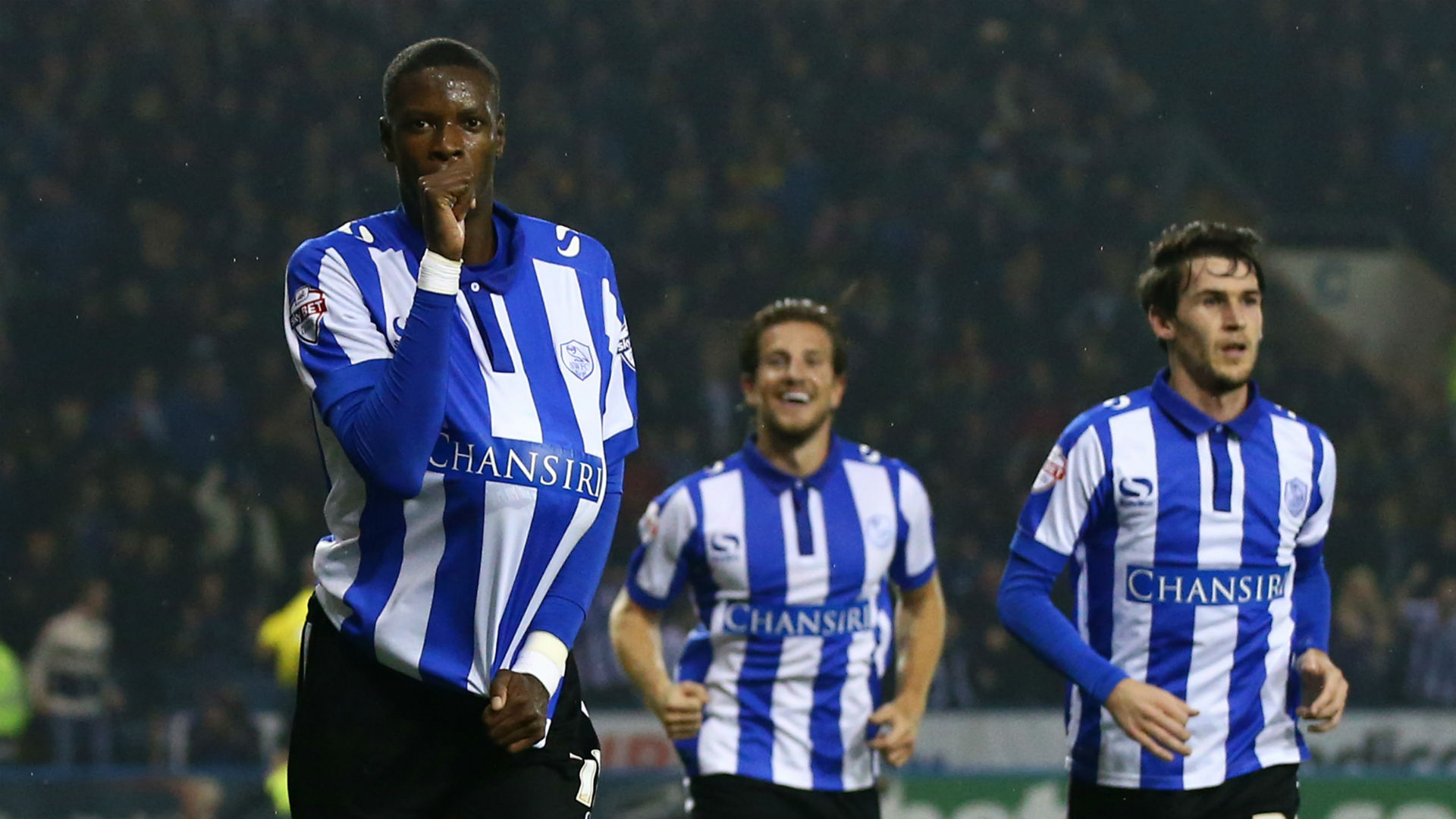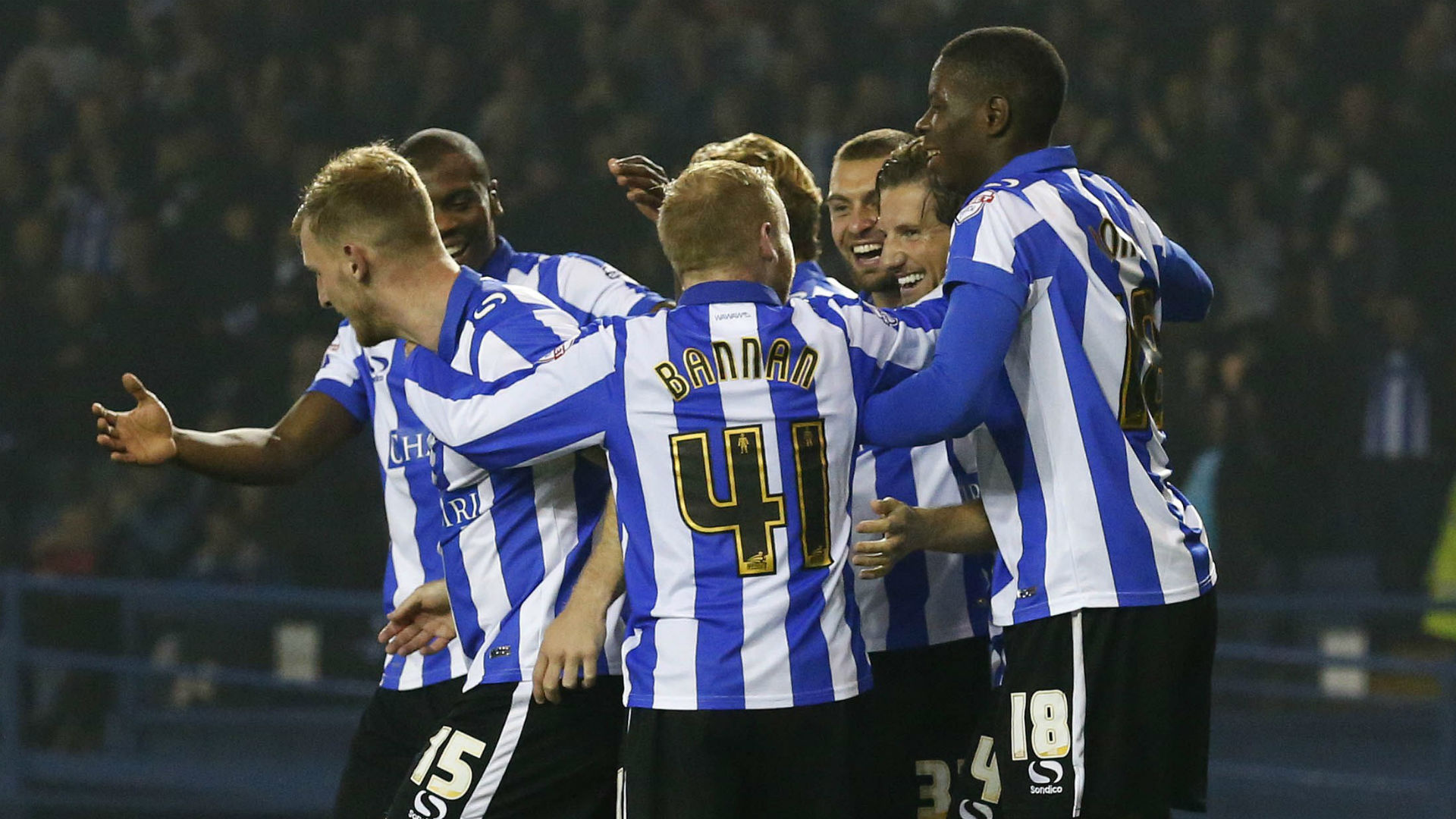 It is clear that those in back-up roles are not up to the task. If it wasn't obvious when Wenger made several changes in the 2-1 defeat to Dinamo Zagreb in the Champions League, then the way they crumbled against Sheffield Wednesday hammered home the point.
Let's not pretend that this was some sort of youth team put out by Wenger. Youngsters Glen Kamara and Alex Iwobi were supported by nine full internationals in the starting line-up.
Petr Cech played in goal behind an experienced defence of Mathieu Debuchy, Per Mertesacker, Calum Chambers and Kieran Gibbs - but Wenger might as well have picked the under-17s because they would not have done any worse.
They were all bullied and outclassed by lower quality opposition as Wednesday scored with ease against statuesque defending. It was unforgivable for any side, in any competition.
In attack, the Gunners did nothing despite having Joel Campbell and Olivier Giroud in the team and and it's safe to say that none of the regular starters will be concerned about their place in the side.
Before the November international break, Arsenal face vital Premier League matches against Swansea and Tottenham either side of a Champions League trip to Bayern Munich.
This emphatic defeat, exactly a week after the 2-0 win over Bayern, should serve as the sternest warning sign against any complacency from the north Londoners.