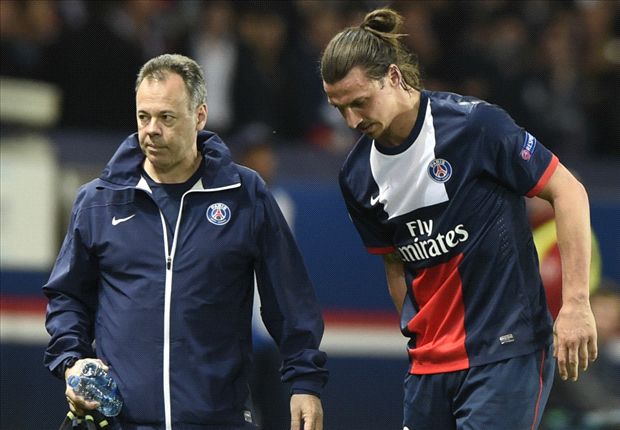 Another Champions League knockout tie and another anonymous showing for the big Swede; time is against him to influence the competition for PSG
COLUMN
By Sam Praise.
Before Chelsea played Paris Saint-Germain in the Champions League quarter-finals this week, the PR team of Zlatan Ibrahimovic conducted a hubristic social media campaign on behalf of the PSG forward. "Why would we fear the Special One's team when we have the Only One?," Zlatan's now near-parody of a Twitter account boasted. What followed was an unconvincing showing. The ball would not obey his command.
He laboured for 60 un-coordinated minutes until a hamstring injury put him out of his misery and also out of the second-leg. Another Champions League knockout tie passes without so much as a dent from Ibrahimovic. It's not inconceivable that Chelsea will turn the French over next week at Stamford Bridge and their challenge ends without him.
And then what? He'd be 33 before he has another crack at the Champions League - a prize he described as a "fixation" in his autobiography. Time is against Ibrahimovic - if not to win the Champions League outright - then at least to show his worth in the meaningful stages of the competition.
Watching Zlatan in action is a treat indeed. He is the most entertaining player at work in the world today. Matches are illuminated and turned by him. The goals he scores take the breath away. His bulk and touch forged in majestic union. There is absolutely no doubt he is one of the greatest players of the last decade. He is relentless, daring, dominant and always has been.
Cheerleaders of Zlatan, however, should accept that certain aspects in his body of work simply do not measure up. There have been more indifferent matches than brilliant ones when progress in the knockout stages of the Champions League was on the line.
Where was he when Liverpool put Juventus out in 2005 and Arsenal did similar in 2006? How come he could not inspire Inter to pass the last 16 stage when they were sweeping the board domestically during his time there? How come he was the one sacrificed, twice, when Barcelona needed to beat Inter in 2010? What did he do against Spurs for Milan in 2011?
These were the games in which he was needed most. These were those matches that define a legacy. When I think of Andres Iniesta, for example, the goal against Chelsea in the 2009 semi-final and the goal in 2010 World Cup final come to mind. Those strikes are not necessarily representative of Iniesta's career as a whole but evidence that at least he showed up when it mattered. Try similar for Zlatan.
With seven goals in the knockout rounds of the Champions League since the start of his career, Zlatan is punching under his weight. Don't deny it. The only time he distinguished himself in any of those matches was against Arsenal for Barcelona in 2009 when he scored two. His overall standout Champions League moment, arguably, is four assists against Dinamo Zagreb in the group stage last season. And I say this as a staunch admirer.
Zlatan is having his greatest goalscoring season to date and there is strong evidence to suggest that he is still enjoying his peak years as a footballer. He will throw another league winners medal on the pile at the end of the season. But what does it say about him that he still cannot control these important continental matches like he can on the domestic front? Mentally, is it beyond him to do so? Because it's not for the lack of skill.
Nobody is saying that in order to be a great player you need to win the Champions League; plenty haven't. PSG are, of course, in with a great chance of winning it this season and if they were to do so - or even come close - with Ibrahimovic central to their endeavours then any lingering doubts over his effectiveness would dry up too. But his match against Chelsea did not dispel them.
Another week, another match-fixing claim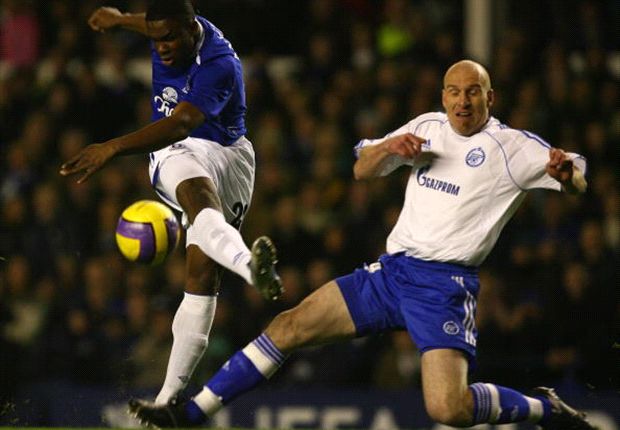 Erik Hagen, a Norwegian defender who represented Zenit St Petersburg from 2005 to 2008 claimed in an explosive interview with
VG
this week that match-fixing was rife throughout his time in Russian football. He alleged that games involving Zenit in the Uefa Cup as well as the Russian Premier League were fixed.
"We had some crazy series bonuses in Europe - $12,000," Hagen said. "Before the match this player said all of us should give $3,000 of the bonus to the referee. I gave $3,000 dollars of my series bonus to the referee." His other claim was that the last 10 games of Zenit's title-winning season in 2007 were fixed in his team's favour.
Zenit strongly refute the allegations. "We are extremely surprised by Hagen's words," spokesperson Evgeny Gusev said to
R-Sport
. "We always follow and have always followed the principles of fair play, and we only show what we're worth on the field of play."
Nonetheless, the Russian Football Union has pledged the investigate the claims made by Hagen further.
The spectre of match-fixing still haunts football in Russia. A FIFPro "Black Book" survey in 2012 of over 3,000 players in eastern and central Europe revealed that 43.5 per cent of players in the Russian league were aware of match fixing attempts. Ten per cent claimed they, themselves, had been approached in regard to fixing matches. Russia ranked fourth in a list of most-corrupt leagues behind Kazakhstan, Greece and Bulgaria.
Last July, Russian parliament passed a bill which punishes match fixers with up to seven years in prison and heavy fines as the country attempts to rid itself of its corrupt image ahead of the 2018 World Cup.