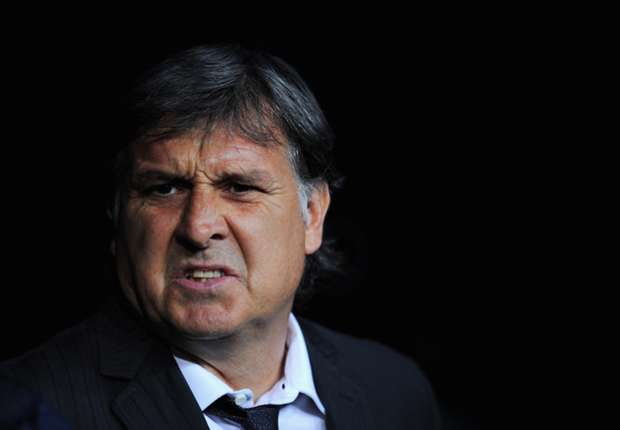 The Barcelona coach wants his players to focus on the rest of the season as opposed to the controversy over transfers currently surrounding the club
Barcelona
coach
Gerardo Martino
believes that talk of a conspiracy surrounding the club will only make his team's job harder.
The Blaugrana have been banned by FIFA from making any new signings in the next two transfer windows for breaching regulations pertaining to their recruitment of foreign players under the age of 18.
Club president Josep Maria Bartomeu claimed that they are victims of a "huge injustice" but Martino was eager to play down such talk and is focusing on the team's affairs
.
"If you start to think like that - about conspiracies - it's difficult to work in football," he said at a press conference.
"It's true that there are many comments on this but I hope many of them have no level of truth. What strikes me is that these things happened at very crucial moments.
"We don't stop ignoring the situation. The best we can do is to focus on what lies ahead and allow those in charge to resolve this issue. There's a lot which needs to be said.
"We are one of three teams in Europe who can still win three major competitions. I'd rather not be thinking bad things about next season when we are still immersed in this one.
"We must not divert attention from the football we have left this season."