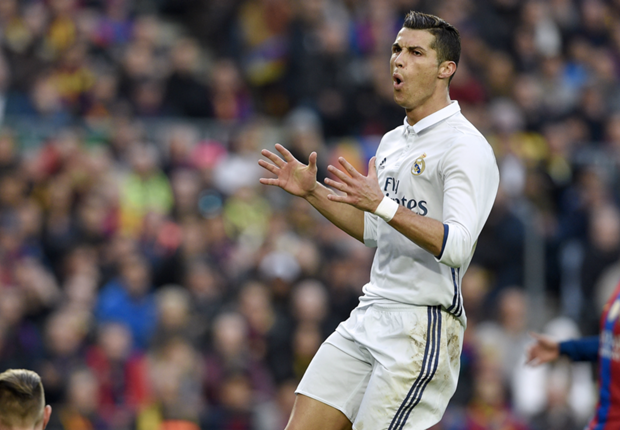 The Portugal international may not have travelled to Zurich to receive this year's award, but he did his best to recreate past successes with a timid yell
After the pomp and ceremony of previous editions, the 2016 Ballon d'Or announcement was a decidedly austere affair.
Gone was the lavish gala event in Zurich, the interminable awards and speeches from past winners and football VIPs, typical of the event during its time sponsored by FIFA.
Instead, the likes of Cristiano Ronaldo and Lionel Messi watched Twitter attentively to find out who would take the crown.
Ronaldo was eventually confirmed as the winner of his fourth Ballon d'Or title, and made an appropriately muted celebration to the
L'Equipe
cameras.
The cry of 'Siiiiiiiiu' (Yeaaaaah) was still there, but rather quieter compared to his effort in 2014.
Take a look at last year's warcry and judge for yourselves!