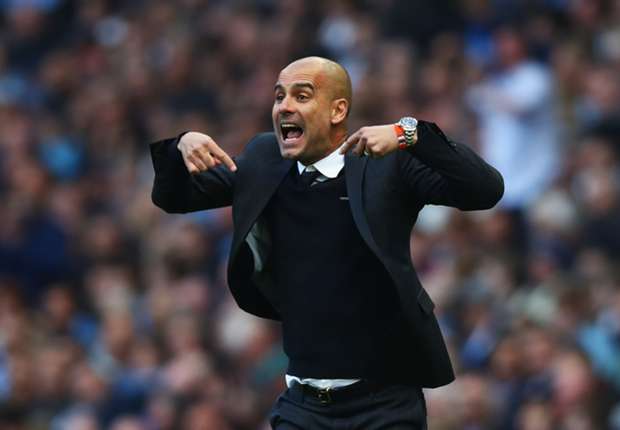 It has been claimed that Florentino Perez approached the Catalan to replace Rafa Benitez at the Santiago Bernabeu, but the Manchester City boss is clearly not keen on the idea
Pep Guardiola says he would not be a good fit as Real Madrid manager.
Messi & Ronaldo in most valuable top 10
It has been claimed by Guardiola's biographer, Marti Perarnau, that Madrid president Florentino Perez approached the Catalan to take over at the Santiago Bernabeu before sacking Rafa Benitez in January.
Perarnau insisted the idea was "out of the question" from the start and, on Friday, Guardiola made it clear that he would not be interested in moving to the rivals of his boyhood club Barcelona.
"I am a Barcelona fan, I don't think Real Madrid needs a manager like me and I wouldn't fit there either," he said.
How Sevilla have transformed Nasri
Guardiola is preparing his Manchester City side for their game at West Brom on Saturday as they look to end a winless streak that now spans six matches.
City face Barcelona in the Champions League on Tuesday but he rejected the suggestion that he would rest certain players at the Hawthorns.
"No, no, game by game, tomorrow we have to try again as soon as possible," he added. "We have to turn as quickly as possible the situation."
WATCH: Ronaldo nutmegged by Pepe
Guardiola was also unable to shed any light on the injury situations of Kevin De Bruyne, Pablo Zabaleta and Bacary Sagna.
"They are getting better, right now I cannot answer, sorry. I don't know if they are able to play in tomorrow's game against West Brom."