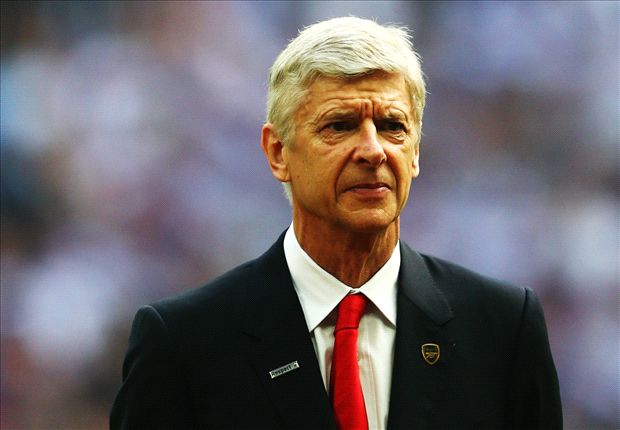 Arsenal
director Lord Harris says
Arsene Wenger
can "buy any player in the world", with the club boasting a £200m-plus (€280m) transfer fund.
The Gunners boss admitted on Wednesday that
the club were in an "impossible" race for the Premier League title in recent years
, but is confident his squad are now capable of challenging at the top.
Wenger had to contend with the financial impact of moving from Highbury to the Emirates Stadium, which meant losing key players such as Robin van Persie, Samir Nasri and Cesc Fabregas year on year.
Chelsea, Manchester United and Manchester City all spent big, but improved finances saw Mesut Ozil arrive for £42 million (€60m) in 2013 and Alexis Sanchez for £35m (€50m) last summer, and Harris has hinted at similar deals.
"Money was tight when we moved to the Emirates but it's a lot freer now," he told the
Daily Mail
. "We could go into the market and probably buy any player in the world, apart from half a dozen who are un-buyable.
"In the accounts, there's over £200 million in the bank. There are no plans to sign anyone, unless he finds a real superstar like Ozil or Sanchez. He's looking for one of those but there aren't many available."
Goal understands Arsene Wenger was happy to wait until later in the summer window to launch a bid for key summer target Karim Benzema
, though
the striker's agent says his client will not be leaving Real Madrid
.
Wenger refused to rule out a bid last week
, adding that he will attempt to sign an "exceptional player" if one becomes available, and Harris insists the manager has the full financial backing required.
He added: "We get a list of the players that Wenger wants. On the list is a centre forward, but I'm not going to tell you who he is. You've got to get the other team to sell him, but I think he wants to come.
"It basically comes down to whether the other team can find a superstar to replace him, because they don't have to sell. We would back him to break the club's transfer record.
"If he wanted the man, he could have him. Apart from [Lionel] Messi and [Cristiano] Ronaldo, he could have any player. We will probably have to break the club record to get the man he wants."