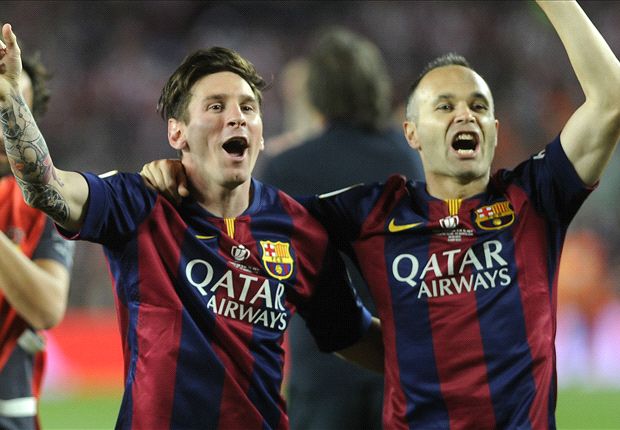 Europe's greatest club prize is up for grabs as the kings of Spain and Italy meet in Saturday's Champions League final.
Barcelona have enjoyed a stunning first season under Luis Enrique, having wrestled the Liga title back from Atletico Madrid before downing Athletic Bilbao in the final of the Copa del Rey. They now have the chance to seal a first treble since Pep Guardiola's debut campaign in charge in 2009.
Juventus, meanwhile, are also on the brink of history. A fourth-successive Scudetto was followed by a Coppa Italia triumph over Lazio, meaning Massimiliano Allegri - also in his first term at the helm - could deliver the Old Lady's greatest ever season of silverware.
But which side will come out on top in Berlin? Two of
Goal
's writers go head-to-head on Europe's most anticipated showdown - and you can have your say in our poll below...
'Juve are Europe's most versatile side & Barca know it'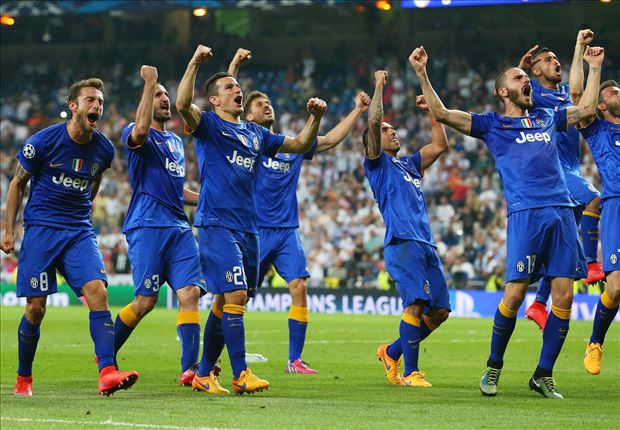 By Joe Wright
Plenty of comparisons have been drawn in recent days between this Juventus side and Jose Mourinho's Inter - the last Italian outfit to win the treble. One thing is for certain: just like Inter in 2010, Juve are better placed than any other team in the world to defeat Barcelona and win the Champions League.
Massimiliano Allegri has already warned that his side cannot afford to simply sit back and allow Barca to dictate and, while a repeat of Inter's heroic 10-man defensive display at Camp Nou is unlikely, the Serie A champions must be prepared for large spells without the ball. They can cope with that. In beating Borussia Dortmund, Monaco and Real Madrid in the knockouts, Juve have displayed more versatility than any other side, offering some devastating attacking play whilst remaining nigh-on impervious at the back.
The Bianconeri boast both a strong team ethic and match-winning individuals. Carlos Tevez and Paul Pogba can produce the magic they need in attack; Leonardo Bonucci and Gianluigi Buffon are a defensive spine intimidating enough
to leave even the fabled MSN feeling a little anxious
, even with Giorgio Chiellini now ruled out through injury. A midfield of Paul Pogba, Arturo Vidal and Claudio Marchisio is capable of dictating the tempo of games or simply snuffing out danger right across the middle, cutting the supply lines to any match-winning superstars further forward. Cristiano Ronaldo can attest to that.
A sense of fate surrounds the Italians as they head to Berlin - the site of their famous World Cup triumph in 2006 which came in the wake of the Calciopoli scandal. Juve's place in the final marks the completion of their recovery from that devastating episode and gives captain Buffon - who stuck with the team in those dark days in Serie B - his best chance in over a decade at winning the only major prize that eludes him.
Juve might not be favourites, but neither were Inter in that semi-final five years ago. And Barcelona remember that better than most.
'Barca are a behemoth with three deadly horns'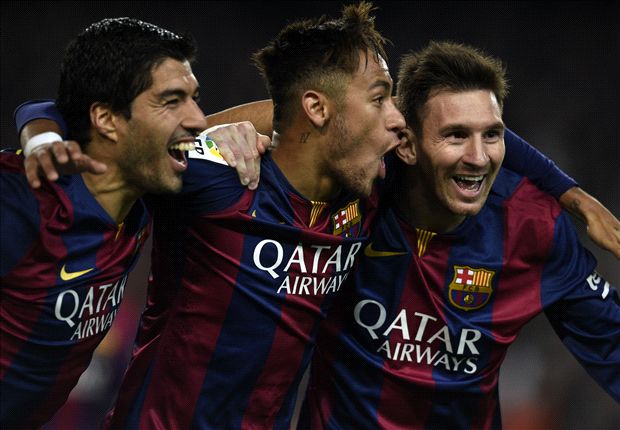 By Peter McVitie
It is true that Juventus have cruised to a fourth consecutive Serie A title and a first Coppa Italia crown for 20 years in what has been an exceptional season. It is also true that they are more than worthy of their place in the Champions League final and are arguably the most dominant Italian side we have seen since Marcello Lippi's Bianconeri machine reached three European Cup finals in a row in the 1990s. However, the challenge that awaits them in Berlin this Saturday is too big for even Massimiliano Allegri's exceptional team.
Barcelona's display against Athletic Bilbao in last week's Copa del Rey final in Camp Nou was an ominous message to Juventus that the Blaugrana cannot be stopped. Athletic may not be as strong as Juve, but Barca have been wiping out everyone they have faced since the turn of the year. They have lost two games in 2015, one of which - the second leg against Bayern Munich - was virtually a dead rubber.
It does not matter which defender or how many defenders you throw at Lionel Messi, when he hits his stride with the ball at his feet, he will find a way through. And it's not just the four-time Ballon d'Or winner Juventus need to worry about, it's all three of the Barcelona front line.
Messi is back to his best, Neymar is in wonderful form and Suarez, with 16 goals and 14 assists in 27 Liga games has had an astounding debut season. Not only are MSN lethal as individuals, they combine so remarkably well and are so happy to set each other up. Messi and Neymar have scored more goals between them in the Champions League than the entire Juve team.
Terrifyingly, the supporting cast has been just as impressive. Ivan Rakitic is now right at home in Luis Enrique's side and has added a physical edge to their passing game, and even Dani Alves has been excellent in the last few months. In addition, Andres Iniesta, Jordi Alba, Sergio Busquets and Javier Mascherano have all contributed massively while Gerard Pique has returned to his previous levels in a mean defence guarded by Marc-Andre ter Stegen. Whatever comes their way, the Blaugrana can deal with it. Demolish it, even.
This is not a team. It's a big unstoppable behemoth with three deadly horns on its head. And on Saturday, it will claim another victim.