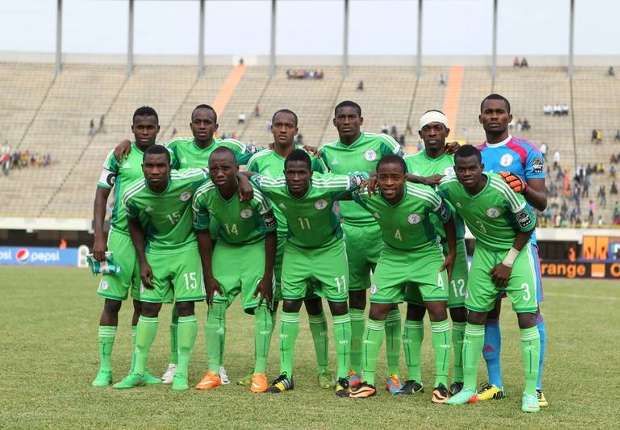 Football is a game that is both affirmed and constrained by its humanity, a fact which enigmatic manager Marcelo Bielsa readily, but ruefully, acknowledges. "If players weren't human, I would never lose," he declares. Trouble is, they are. Consequently, there is no such thing as a homogenous system in football.
Which brings us to the subject of balance. In the absence of homogeneity, balance in a team is achieved in two ways: proper allocation of resources, or an intelligent tactical framework. Manu Garba utilized neither in the opening U20 World Cup loss to Brazil: his selection was top-heavy and bordered on conceit, while his set-up failed to make up for the problems created by the line-up.
This time, he went in quite the opposite direction, selecting a workmanlike midfield and reining in the wide players. While the result, a resounding 4-0 win, seems to justify his decision, he must now find a middle ground, a mean of performance and outcome which is the only way his uber-talented team can fulfil its destiny.
Electing to make four changes to the Brazil starting eleven – including the entire attacking midfield band – was a tacit admission of guilt on Garba's part. There were varying degrees of success to these changes; but while Saviour Godwin proved the theory of nominative determinism by living up to his name after a tense first half, it was Akinjide Idowu who brought the control that was so sorely lacking against the Brazilians.
The other two were not so inspired. Bernard Bulbwa, he of the consciousness-pulverizing scorcher against Senegal at the Africa Youth Championship, showed twinkle-toes and a willing work-rate, but slowed the momentum of numerous attacks by inexplicably taking too many touches. Aside winning fouls from the over-eager Koreans, he contributed little to actual build-up, and appears to lack any kind of incisiveness with his final ball.
Kingsley Sokari was brought in, ostensibly because star player Kelechi Iheanacho had done a poor job in the opener of linking the midfield to the attack. The Manchester City man has often featured at club level in a central, attacking role, and was guilty of taking up unhelpfully high positions rather than actually acting as a conduit. Sokari did a better job in that regard, and played a lot deeper, but lacks the outright quality on the ball of Iheanacho.
Here he made it a point of duty to poorly weigh nearly every single attempted pass. Passes are a lot more than moving the ball on, they send a message to the receiver; Sokari's seemed to scream, "PANIC!" regularly. In fairness, he took his goal very well, firing into the top corner after a poorly cleared free-kick broke to him on the edge of the box. It put gloss on the scoreline, as did substitute Success Isaac's finish after a lovely one-two with Taiwo Awoniyi.
Godwin will undoubtedly grab the headlines (with a name like that, it would be criminal if he didn't!) but Awoniyi was the most impressive performer on the day for the Flying Eagles. Success is undoubtedly quicker and technically superior, but Awoniyi is a striker's striker: relentless, mobile and a handful physically. He has yet to get off the mark in New Zealand, but he was decisive here, assisting with an incisive through-ball for Godwin's second, before linking up with Granada's Success for the
coup de grace
.
In truth, Korea DPR never really looked like scoring, which meant that the other big personnel decision of the game escaped real scrutiny. Garba resisted calls to drop goalkeeper Joshua Enaholo following his horror 45 minutes against Brazil, a huge show of faith in the young goalkeeper. All things considered, it was the right thing to do; his manager's confidence will do him good. Lest we forget, this is a very good goalkeeper, and as long as errors are the exception rather than the norm, he should be all right.
The scoreline was certainly emphatic, but the team did struggle to overcome a disciplined, but not particularly well-organized Korean defence, and only got going after half-time. It required a goalkeeping error, a flap at an arcing Musa Mohammed cross to allow Godwin head into an unguarded net, but once that went in, the Asian side visibly deflated. The incrementally improving quality of the goals, each better than the last, was perfectly illustrative of the game's trajectory: the Flying Eagles simply grew in confidence as the clock ticked.
That said, coach Garba still has to decide how to achieve the right balance in the team. To lean so much toward defensive solidity dilutes the team's identity and takes away from what made them favourites in the first place: the zip, the attacking potential, the flair of 2013. This was the most functional selection possible, and 'back-to-basics' is the perfect safety net to cushion a fall, but with so much quality on the bench, surely it is best to address the problem rather than ignore it.